November 20, 2023 5:38 PM IST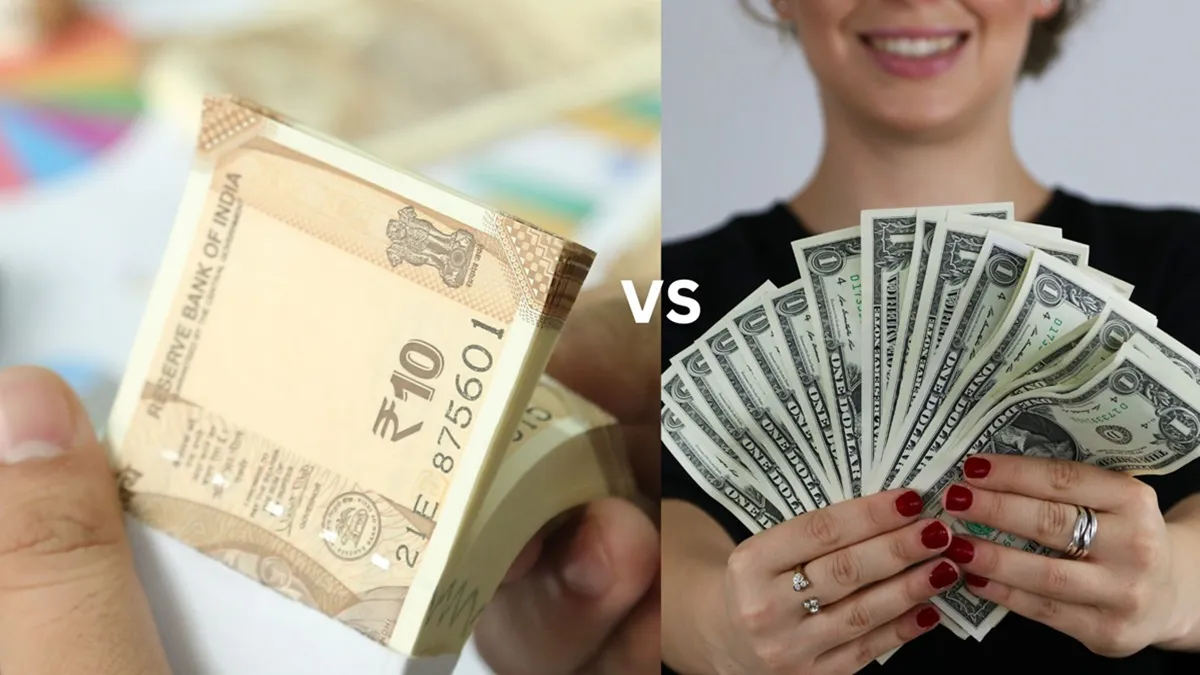 The pressure on the Indian currency is increasing. The rupee on Monday fell by nine paise to close at its all-time low of 83.35 against the US dollar amid negative trend in local stock markets. Forex traders said that continuous withdrawal of foreign funds affected the sentiment of the local currency. According to language news, the rupee opened at 83.25 per dollar against the dollar in the interbank foreign exchange market. At the end of trading it fell to its all-time low of 83.35 per dollar. This is a fall of nine paise from the previous closing price. The rupee had closed at 83.27 per dollar on Friday.
Dollar index at 103.48
According to the news, meanwhile, the dollar index, which reflects the position of the US dollar against six major currencies of the world, declined by 0.42 percent to 103.48. Global oil benchmark Brent crude was trading 0.66 percent higher at $81.14 per barrel. Meanwhile, on Monday, BSE Sensex closed 139.58 points down at 65,655.15 points and NSE Nifty slipped 37.80 points to close at 19,694 points.
foreign exchange reserves decreased
According to stock market data, foreign institutional investors (FIIs) sold shares worth Rs 477.76 crore on Friday. According to exchange data, India's foreign exchange reserves declined by US $ 462 million to US $ 590.321 billion, according to the language news.
Latest Business News