November 20, 2023 6:56 PM IST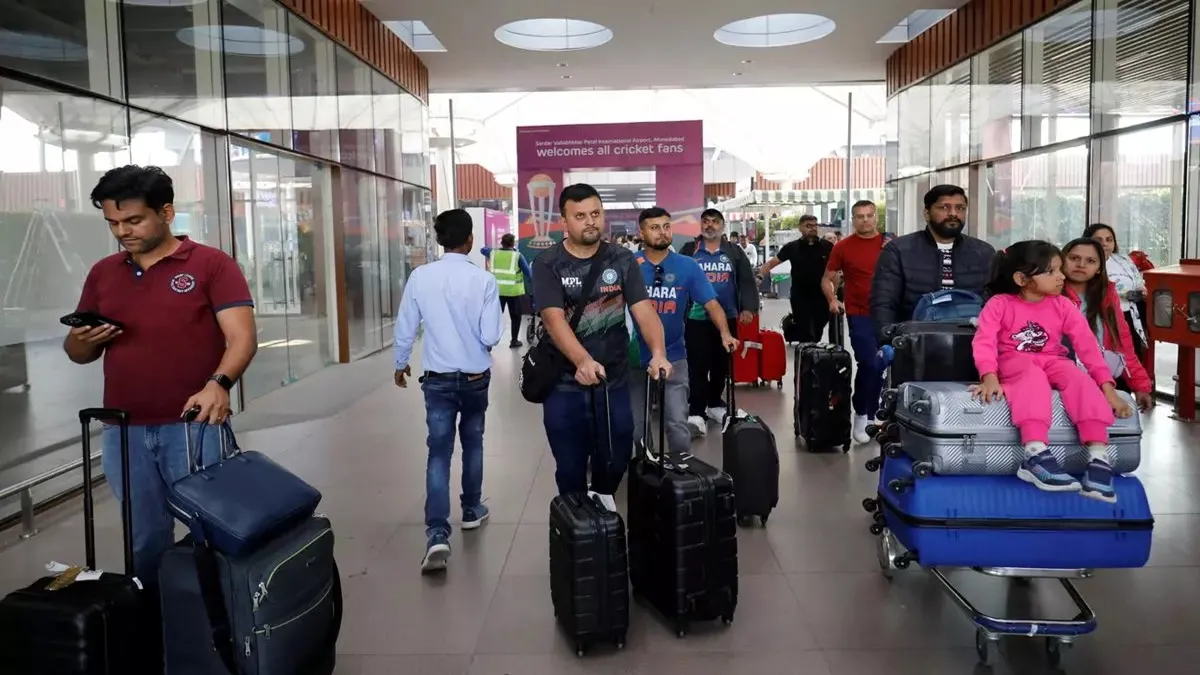 A continuous increase is being seen in the number of domestic air passengers across the country. The latest data of the Civil Aviation Ministry has shown that domestic air passengers have set a new record last Sunday. A total of 4,56,910 domestic passengers have flown in a day, which is the highest figure in a single day so far. According to language news, according to official data, on Saturday also the number of air passengers had reached a historic level of 4,56,748.
Traveled by total 5,958 domestic flights
According to the news, the Civil Aviation Ministry wrote in a post released on the social networking platform The positive attitude, progressive policies and deep trust among passengers is taking it to new heights every flight, every day. On Sunday, 4,56,910 passengers traveled on a total of 5,958 domestic flights.
The number is much higher than last year
This record single-day number on Sunday is much higher than the 3,93,391 passengers and 5,506 flight movements recorded on November 19 last year. While sharing the figures, Civil Aviation Minister Jyotiraditya Scindia said on Monday that no one can stop the country from becoming the world's largest aviation market.
A total of 1.26 crore domestic passengers traveled in October
The number of domestic passengers traveling by air was stronger in October than last year. The number of domestic air passengers increased by 11 percent to 1.26 crore in October. Aviation regulator DGCA had said this in the data released a few days ago. Similarly, the total number of domestic passengers during January-October, 2023 stood at 1,254.98 lakh, compared to 988.31 lakh in the same period last year. This represents an annual growth of 26.98 percent and a monthly growth of 10.78 percent.
Latest Business News