November 20, 2023 8:52 PM IST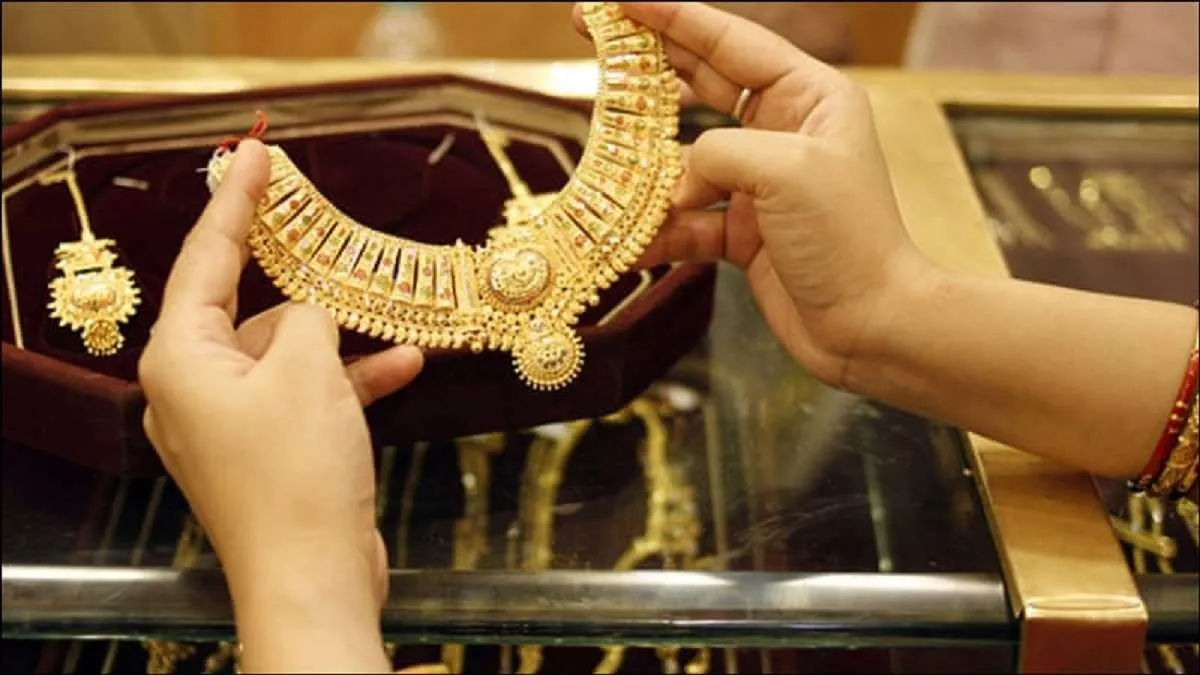 Due to weak global cues, 24 carat gold fell by Rs 50 on Monday and closed at Rs 61,770 per 10 grams. In the previous trading session, the price of 24 carat gold was Rs 61,820 per 10 grams. There was also a decline in the price of silver and it fell by Rs 300 to Rs 76,000 per kg. This information was given by HDFC Securities.
Reason for global decline
There is a decline in gold prices globally. However, it is still trading above $1950 an ounce. In today's session, gold is down by 0.82 percent or $ 16.25 per ounce at $ 1,968.45 per barrel. At the same time, silver has fallen by 1.69 percent or $ 0.41 and reached $ 23.45 per barrel. The reason for the fall in gold and silver is being believed to be the meeting of the Federal Open Market Committee (FOMC), in which interest rates can be announced.
Speaking to news agency PTI, Saumil Gandhi, senior analyst (commodities) at HDFC Securities, said gold prices fell due to profit-booking by traders, while the price had increased by more than two per cent last week. The soft economic data has raised hopes that the Federal Reserve's aggressive monetary policy campaign will end.
Gandhi further said that traders are awaiting the details of the Federal Open Market Committee (FOMC) meeting, which will be released on Tuesday, for further direction on the precious metals.
There was also a decline in the futures market
A decline in the prices of gold and silver was also seen in the futures market. The December contract of 24-carat gold fell by Rs 330, or 0.54 per cent, at Rs 60,713 per 10 grams. Silver contracts for December fell by Rs 840, or 1.15 per cent, and settled at Rs 73,140 per kg.
(with language input)
Latest Business News