November 21, 2023 7:19 AM IST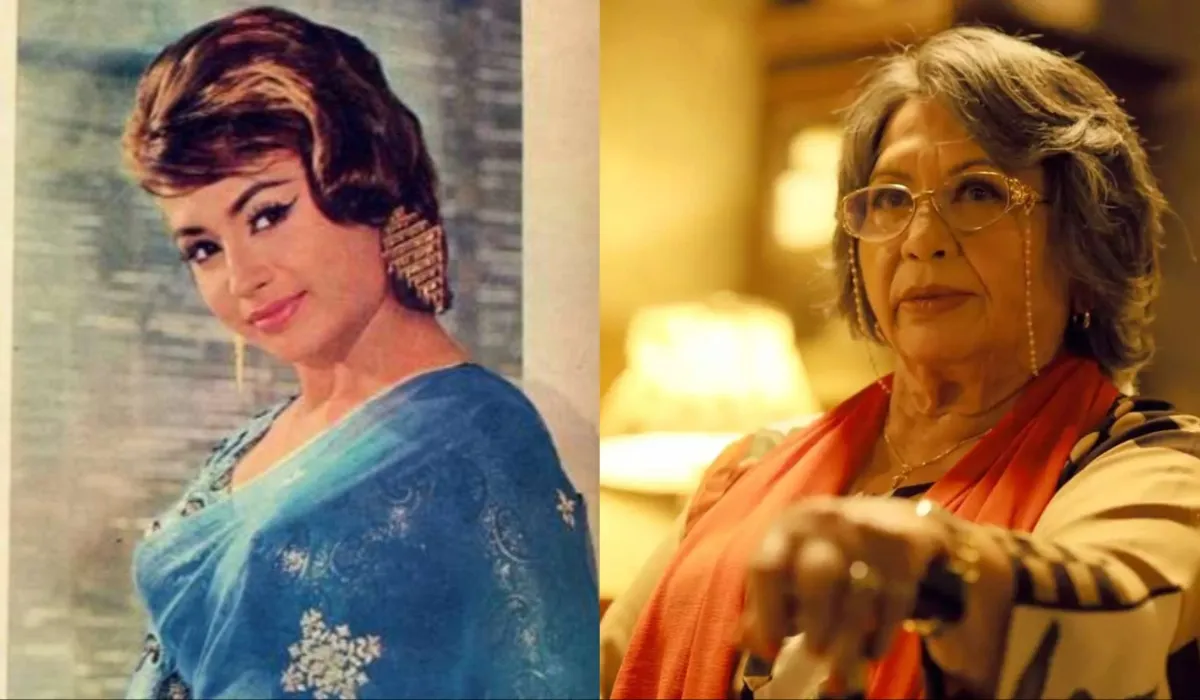 Today, 21st November, is the birthday of Helen, the second wife of Salman Khan's father Salim Khan. Helen, a brilliant actress, cabaret dancer and very beautiful Bollywood actress, needs no introduction today. Bollywood's dancing queen Helen cannot be praised enough. When the audience saw Helen dancing on the screen, their eyes stopped. Helen was born in Burma. Know here how Helen came to India and some special things about her life…
This is how Helen reached India
There was a time when Helen had become so famous that her dance numbers were especially demanded in the films. Helen got her real identity from her dance. Even today people praise the actress's dance. Helen has suffered a lot in her life. Helen was born in Burma, her entire family came to Assam in 1943 to escape when Japan occupied Burma. Helen spoke openly about this in an interview given to Arbaaz Khan. Helen told that 'We had only a little food to eat and clothes to wear, people used to provide us shelter.' Helen further said, 'By the time we reached Assam, some people who were with us died of hunger. My mother suffered a miscarriage on the way. We were skeletons and didn't have a penny. Unfortunately my brother died there. Helen had gone through a very difficult childhood. At that time his family had reached India hiding through the forests. Helen's family left home during the Second World War and not only this, her father died in the war.
Helen's luck changed with this song
Actress and dancer Helen is known for her cabaret dance. Helen's full name is Helen Ann Richardson Khan. In the year 2009, actress Helen was honored with Padma Shri from the Government of India. He has worked in about 1000 films. Helen was a popular dancer of her era. Helen's house was barely functional. Then a family friend got Helen a job. Worked as a group dancer in the films 'Shabistan' and 'Awara'. He told that he got his big break at the age of 19. People started liking his dance. Helen's fate changed with the song 'Mera Naam Chin Chin Chu' from the film 'Howrah Bridge'. After this, the actress was seen in many films in the 60s and 70s. Even today no one can compete with Helen's dance. She has been the best dancer and a very good actress of her time.
about helen
Helen first married film director Prem Narayan Arora in 1957. After divorce from him, Helen married Salim Khan for the second time. Helen is the second wife of Salim Khan. Salim lives with both his wives. Salim's children from his first wife consider Helen as their mother. She talked about her career and life in Arbaaz's show 'The Invincible'. He surprised everyone with his brilliant acting in the films 'Gumnam', 'China Town', 'Sachchai' and 'Chhote Sarkar'. Many hits including her many dance numbers like 'Suku Suku', 'Aa Jaane Jaan', 'Yamma Yamma', 'Oh Haseena Zulfon Wali', 'Yeh Mera Dil Yaar Ka Deewana', 'Piya Tu Ab To Aaja' She danced brilliantly on the songs.
read this also-
This contestant was eliminated from Bigg Boss 17, Abhishek Kumar and Munawwar were seen crying bitterly.
There was a fierce fight between the contestants in Bigg Boss 17, Neil left the food and jumped into the fight
Arijit Singh sang the song 'In Raahon Mein' from 'The Archies' even before its release, went viral within minutes
Latest Bollywood News