November 21, 2023 3:31 PM IST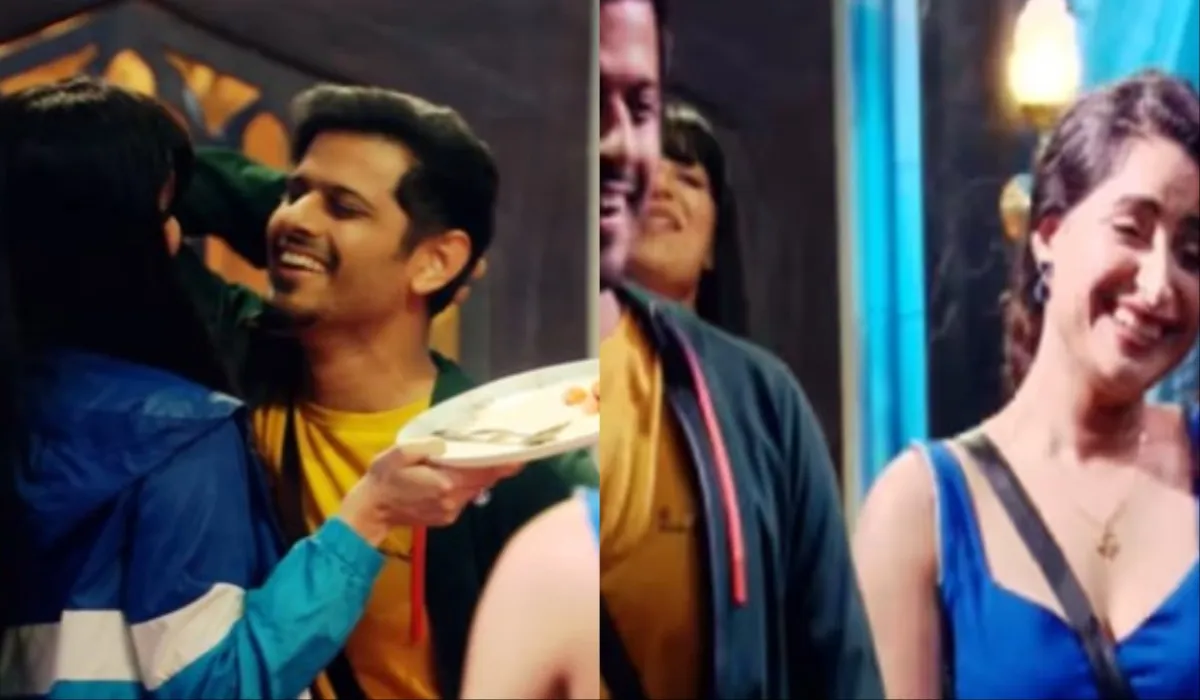 Ankita Lokhande-Vicky Jain are gaining a lot of limelight these days in 'Bigg Boss 17'. Now Neil Bhatt, who had been sitting quietly for a long time, was suddenly seen fighting. People are liking the game of Aishwarya Sharma-Neil Bhatt very much. A cute banter is also seen between the two in the show. Amidst all this, a fierce fight is going to be seen between Khanzadi and Neil Bhatt in today's episode of 'Bigg Boss 17'. The makers have shared a new promo, in which the new avatar of 'Gum Hai Kisi Ke Pyaar Mein' fame Neil Bhatt is being seen.
Dangerous fight between Khanzadi and Neel Bhatt
In the recent promo of 'Bigg Boss 17', tension is being seen in Dum Makan. The family members are no longer liking Khanjadi's nature. Every day Khanzadi is seen fighting with the contestants in the house. In the new promo of Bigg Boss, the controversy starts with ignoring Khanzadi's work and calling Rinku Dhawan an idiot. The fight escalates when she wastes the coffee and milk, following which Khandaji gets into a fight with Aishwarya and Neil.
Watch the video here-
Aishwarya Sharma scolded Khanzadi
In the recent promo, we see that Neil Bhatt asks Khanzadi to stop his drama but she starts arguing, after which Neil confronts Khanzadi. Aishwarya tells Khanzadi that she has decided to cook her own food, to which Khanzadi replies 'because you all weren't listening to me. So I have decided to cook food myself. Aishwarya gets irritated seeing Khanjadi's drama and says, 'Man, she is so irritating, she just keeps fighting.'
Aishwarya Sharma jumped with joy
In a heated argument, Khanzadi starts arguing with Neil, who initially tries to avoid her and says, 'My work is done, I don't want to talk.' However, Khanzadi advises Neil to correct his tone and pitch. Neel retorts and says, 'Don't do all this drama anywhere else, not in front of me… I am telling the truth Faroza.' Seeing Neil angry, Aishwarya starts laughing loudly. She feels extremely proud of her husband and dances with joy and says, 'My husband is back thank you Bigg Boss.'
read this also-
Orry fell while dancing, friends were seen supporting him
This Indian comedian won the Emmy Awards 2023 with Ekta Kapoor, see the complete winner list
Ankita Lokhande revealed in Bigg Boss 17, this is why she could not attend Sushant Singh Rajput's funeral.