November 21, 2023 5:21 PM IST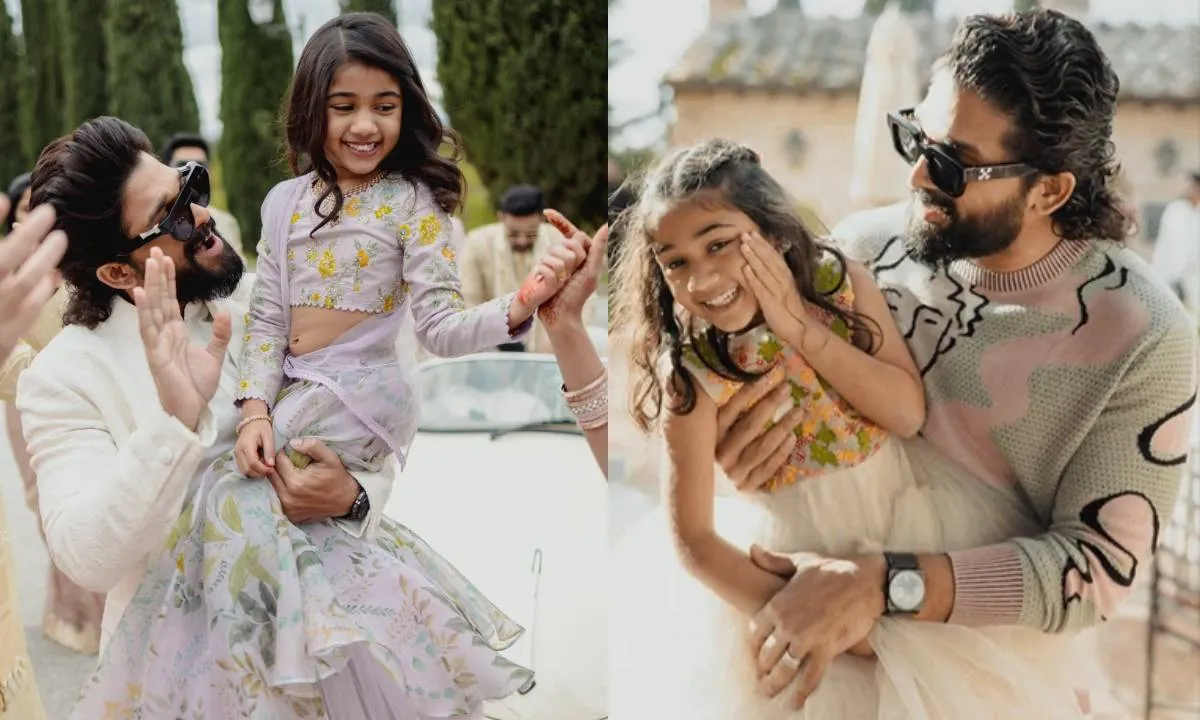 New Delhi: Allu Arha, daughter of 'Pushpa' star Allu Arjun, is one of the most popular star kids of the country. Arha has received praise since she started her acting career. Today Tuesday is Arha's 8th birthday. On this occasion, the 'Pushpa' star has wished her daughter and also shared some unseen and adorable pictures. After which these pictures of Arha are going viral on social media.
Varun Tej and Lavanya's wedding photos
Allu Arjun and Allu Sneha Reddy's little princess, Allu Arha, turns 8 today, November 21. On that occasion, the Pushpa actor shared some adorable pictures of Arha and her on social media. He shared some unseen pictures with his daughter from the wedding of Varun Tej and Lavanya Tripathi in Italy. Look at these pictures…
'Pushpa' touched by daughter's love
Allu Arjun took to Twitter to wish his daughter Allu Arha on her birthday. She posted and captioned them, "My bundle of joy," "My joy," and "Happy Birthday to my joy." In a tweeted post, Allu Arjun shared a GIF of his daughter Allu Arha and himself striking some strange poses. In some other pictures shared by the actor, he is seen carrying Arha and dancing with her wearing Indian traditional clothes.
Allu Arjun's look is special
In the photo, Allu Arjun is in a traditional white suit and messy hair style. She opted for a pair of black shades which complemented her look perfectly. Little Arha is seen in a pastel lavender dress, which has a floral pattern. To complete her dress, she also wore shining shoes. In the photo of Varun Tej's wedding procession, the father-daughter duo is seen dancing.
Today, on the occasion of daughter's birthday, Allu Arjun's wall is completely dedicated to Aaraha. These pictures tell us how important Arha holds in Allu's life.
Also read: Anurag Thakur's big announcement at IFFI, shooting of foreign films will be increased in India in this way
Bajirao Singham ready to roar like a lion, Ajay Devgan's most solid avatar revealed
Latest Bollywood News