November 21, 2023 6:27 PM IST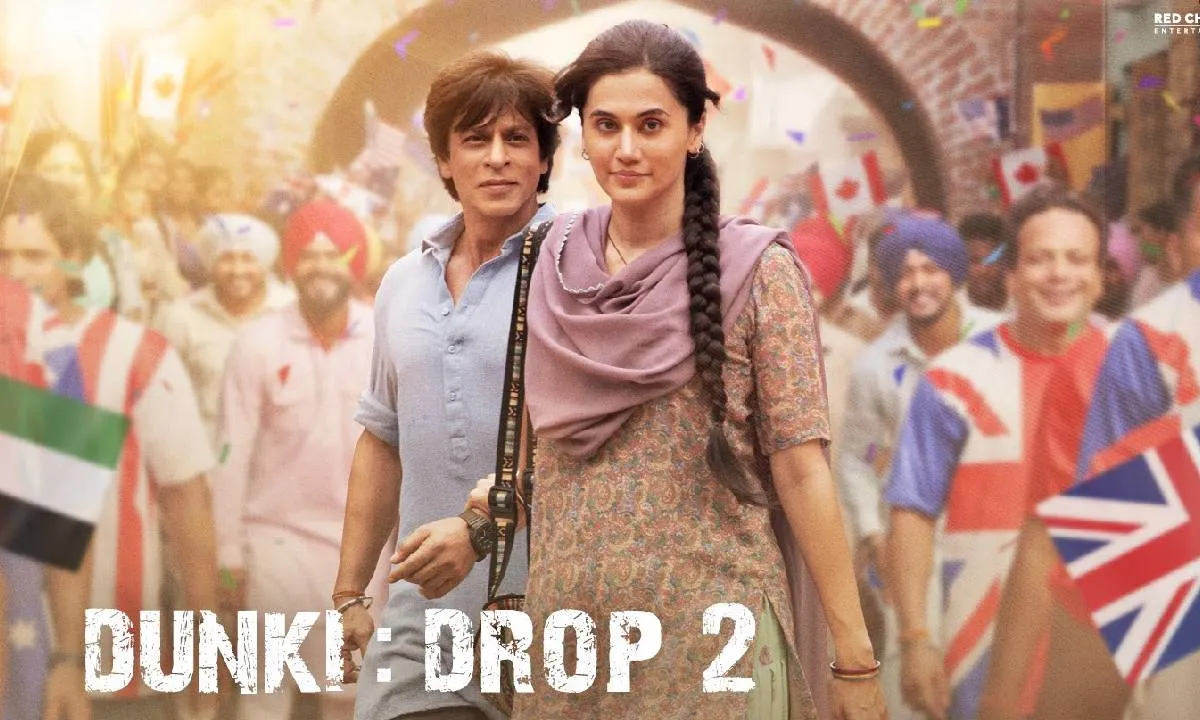 New Delhi: Shahrukh Khan's most awaited film 'Dinky' continues to be in the headlines. 'Dinky Drop 1' was released at the beginning of the month on the occasion of Shahrukh's birthday. Now the poster of 'Dinky Drop 2' has come out. The makers have created a stir on social media by releasing the poster of the film's song 'Lut Put Gaya'. In this poster, Taapsee Pannu and Shahrukh Khan are seen holding each other's hands.
You will get a surprise on Rajkumar Hirani's birthday.
Just a month is away from the release of the film 'Dinky'. Now the makers have started the promotion in full swing. The next song of the film will be released 'Lutt Putt Gaya', in which the chemistry between Shahrukh and lead actress Taapsee Pannu will be shown. This song will be released on 22nd November i.e. Wednesday. This day is the birthday of the film's director Rajkumar Hirani. Has released a new poster called Donkey Drop 2 and has announced the release of the song tomorrow along with the poster.
See Shahrukh Khan's post:
Shahrukh Khan's caption is special
While sharing this beautiful romantic poster of this film, Shahrukh Khan has written,
"I will pitch a tent in your heart
I will fall in love with you
I went…
got looted
30 days of love journey…#Dunky #DunkiDrop2 – #LuttPuttGaya song to be released tomorrow!
Special things about the film 'Dinky'
'Dinky' is the first film of Rajkumar Hirani and Shahrukh Khan together. The director has said that the film revolves around people going abroad illegally and their situations. The title refers to a term adopted by immigrants known as donkey fly. 'Dinky' is directed by Rajkumar Hirani and the film is written by Hirani, Abhijat Joshi and Kanika Dhillon. The cast includes Shah Rukh Khan, Taapsee Pannu, Dharmendra and Vicky Kaushal in cameo roles. The film is produced by Hirani, Gauri Khan and Jyoti Deshpande and is scheduled to release in Indian theaters on December 22 this year.
Also read: The cutest pictures of Allu Arjun's daughter Allu Arha surfaced, see where the 'Pushpa' star bows down
Chiranjeevi gets angry at Mansoor Ali Khan, actor comes out in support of Trisha Krishnan
Latest Bollywood News