November 21, 2023 10:30 PM IST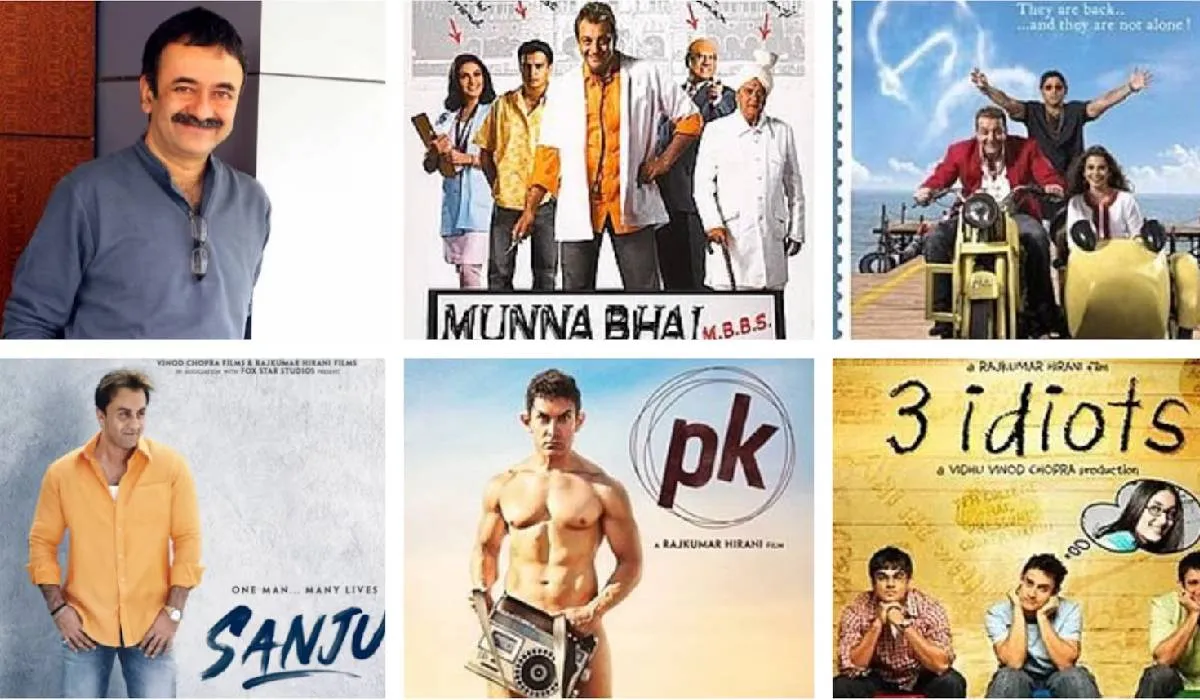 New Delhi: Filmmaker Rajkumar Hirani has a magical power, through which he has the power to enter every heart and make it tickle, laugh, cry and touch the heart. Every time he works to give a good message to the society with a superhit film. Therefore, Hirani's success rate till now is 100%, which perhaps no Bollywood film director has. Today Rajkumar Hirani On his birthday, let us know special things about him and his films…
Won hearts with these films
Rajkumar Hirani, the master storyteller of Bollywood is celebrating his birthday today, he has a remarkable track record of making not only hits but beautiful films that leave a deep impact on the audience. With classic films like 'Sanju', 'PK', '3 Idiots' and everyone's favorite 'Munna Bhai' franchise, he has consistently presented cinematic gems that are loved by audiences of all ages.
Movies give message to society
Let us tell you that Rajkumar Hirani is an expert in making films which include humor, emotion and social message and they are more than entertainment. They become cultural identities, promote conversation and leave a deep impact on society. It's no wonder why his films are celebrated not only in India but across the world.
Now Shahrukh Khan is bringing 'Dinky' with him.
Rajkumar Hirani is now coming with 'Dinky' with Shahrukh Khan. Which is the duo's first collaboration together, are set to give the audience another heart-touching film that promises to be both fun and heart-warming. The film revolves around people who go abroad illegally and their circumstances. The title refers to a term adopted by immigrants known as donkey fly. The film is a saga of love and friendship, the story of four friends who embark on a life-changing journey to realize their dreams and is based on real-life experiences. Along with Shahrukh Khan, there is a team of brilliant actors like Boman Irani, Taapsee Pannu, Vicky Kaushal, Vikram Kochhar, Anil Grover. The film is going to be released on 21st December.
Also read: Will Akshay Kumar play the role of Kareena Kapoor Khan in her biopic? Bebo expressed a strange wish
The cutest pictures of Allu Arjun's daughter Allu Arha surfaced, see where the 'Pushpa' star bows down
Latest Bollywood News