November 19, 2023 12:23 PM IST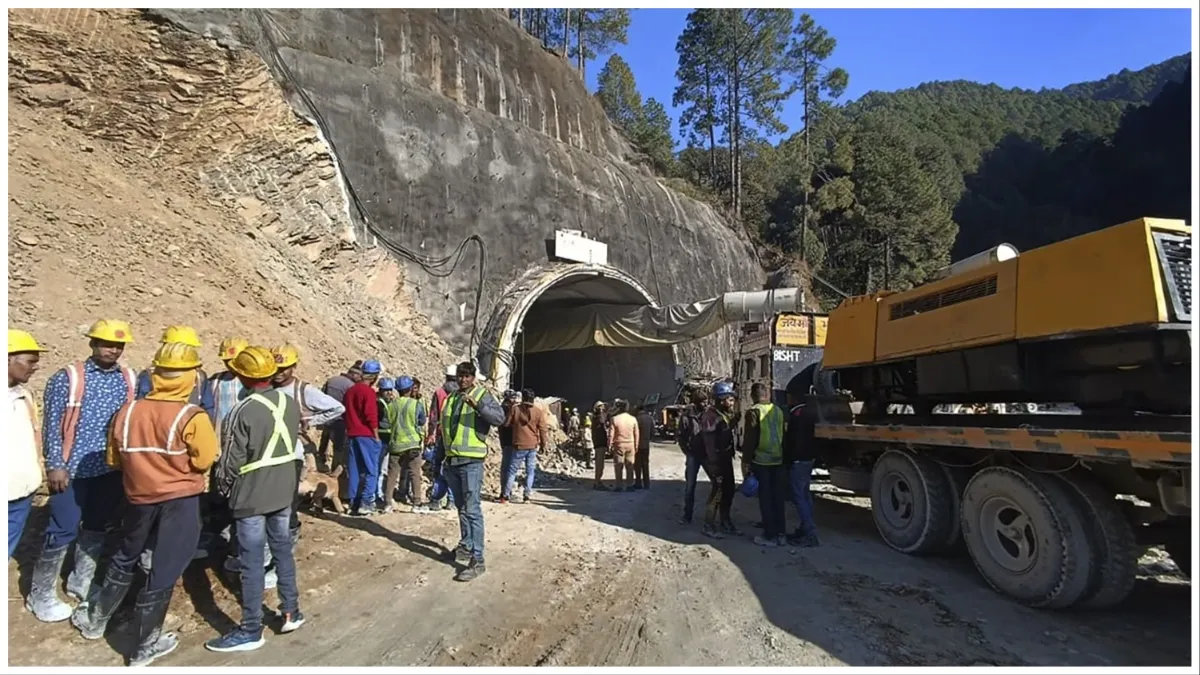 Uttarakhand Tunnel Accident: About 41 laborers are trapped in the tunnel under construction in Silkyara, Uttarkashi after it caved in. Efforts are being made to rescue these laborers for the last 8 days, but till now no success has been achieved. On one hand, 41 laborers are fighting a battle between life and death. On the other hand, many attempts to rescue him have failed. According to a news, the auger machine brought from Delhi to rescue the workers trapped in the tunnel stopped working on November 17. After this, a new machine was called from Indore which is now being taken 200 meters inside the tunnel. Now drilling will be done from the top instead of the front, so that the debris can be removed easily.
What did Pushkar Singh Dhami say about the workers trapped in the debris?
On this rescue operation, Uttarakhand Chief Minister Pushkar Singh Dhami said that we are working on all available possibilities. All types of expert teams are working here. We are working continuously under the supervision of PM Modi. We have to save everyone's lives. This is our first priority. For this, all the agencies of the state government are ready to provide all possible help. He said, 'I will pray to God to save him as soon as possible, because his troubles are increasing with each passing day.' Let us tell you that Union Minister Nitin Gadkari has reached there to take stock of the situation.
PMO official's visit
Let us tell you that till now a 24 meter hole has been made in the debris spread over 70 meter inside the tunnel, which is not even half. According to news agency ANI, to safely rescue the 41 laborers trapped inside the tunnel, escape tunnels will now be built in the right and left parts of the tunnel and vertical drilling will be done from the hill above the tunnel. Hills have been identified for this. The work of making tunnel from the right and left side of the tunnel has started. Let us inform that on November 18, PMO Deputy Secretary Magesh Ghildiyal and former advisor to the Prime Minister and Officer on Special Duty of Uttarakhand Government Bhaskar Khulbe had also visited the spot.
Latest India News