November 19, 2023 6:31 PM IST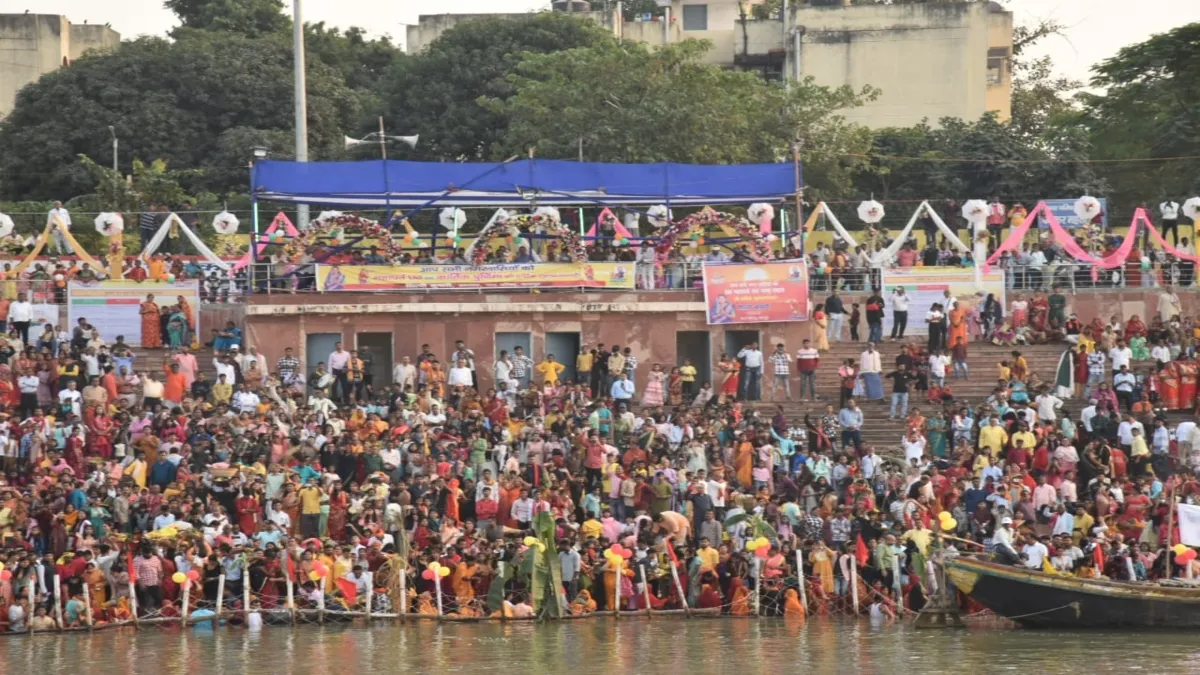 Chhath Puja 2023: Today is the third day of Chhath, the great festival of sun worship. This evening, the devotees offered Arghya to Lord Bhaskar and prayed for happiness and peace. Chhath Puja will be completed with offering Arghya to the rising sun on the fourth day of Chhath Puja. Chhath festival is celebrated with great pomp in the states of Bihar and Purvanchal. People living away from their homes definitely come to their homes to celebrate this festival. Bihar Chief Minister Nitish Kumar also offered Arghya to the setting sun. Like every year, this year also the devotees are performing Chhath puja in the pond located at the CM residence and the CM participated in the puja along with the devotees and offered Arghya. After that, CM Nitish went out to inspect the Ganga ghats on Chhath and talked to the people.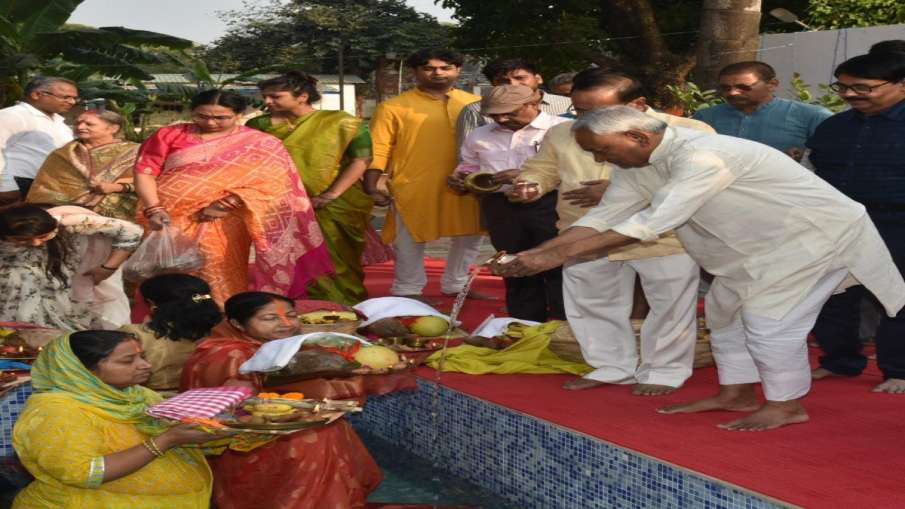 Nitish offered Arghya
Along with Bihar, Chhath Ghats have also been built at many places in Noida, UP, where devotees offer Arghya to the Sun. In Delhi too, people offered Arghya in the sacred stream of Yamuna and in artificial ponds made at home. Special arrangements have been made to offer Arghya in Yamuna and tight security arrangements have been made.
Haryana Chief Minister Manohar Lal Khattar participated in the Chhath Puja Mahotsav program in Panipat, BJP MP Manoj Tiwari was also present.
Delhi Environment Minister and AAP leader Gopal Rai said, "Chhath Puja is being organized by the government and all arrangements have been made so that people do not face any problem. A large number of people gathered at various places in Delhi. People are celebrating Chhath. I would like to convey my best wishes on the occasion of Chhath on behalf of Delhi Chief Minister Arvind Kejriwal and the people of Delhi…"
In a program organized by All India Bhojpuri Samaj on the occasion of Chhath Puja in Lucknow, UP CM Yogi Adityanath said, "Our country is a country of faith. This faith binds us in the thread of unity in every direction. This faith keeps the country united in adverse circumstances. While foreign invaders damaged our religious places in the Middle Ages, it was faith that kept us moving forward. Otherwise we would have been like those countries which forgot their culture. There are ruins there. He made material progress but lost his soul…"
Latest India News