November 19, 2023 9:34 PM IST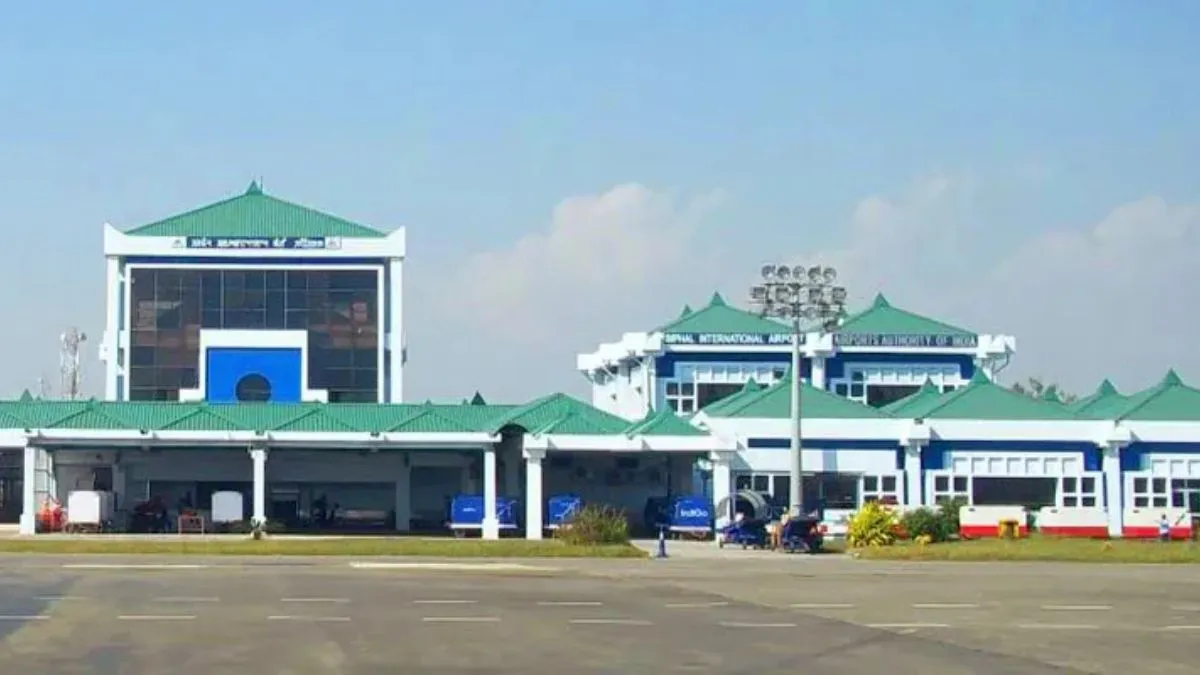 Imphal: An unidentified flying object (UFO) was spotted at Manipur's Imphal International Airport on Sunday afternoon. As soon as this unknown object was seen in the sky, airport officials swung into action and flights were immediately stopped. Due to this, two flights were diverted and three others were delayed, officials said. Services returned to normal after about three hours.
Two flights were diverted
"Two flights have been diverted and three flights have been delayed due to the sighting of an unidentified flying object within the Imphal controlled airspace," a statement issued by airport director Chipemmi Keeshing said. Flight operations started after getting clearance from the competent authority." An air traffic control (ATC) official said they received a message from the Central Industrial Security Force (CISF) at 2.30 pm, informing them that there was a traffic jam near the airport. A UFO has been found.
After receiving information about the UFO, the Air Force's Eastern Air Command tweeted, "IAF activated its air defense response system based on visual input from Imphal Airport. The small object was not seen thereafter."
"By 4 pm, the UFO was visible to the naked eye moving towards the west of the airfield," the official said. Among the flights that were diverted was an IndiGo flight from Kolkata, which was diverted. Initially instructions were given to "hold overhead" and after 25 minutes it was diverted towards Guwahati. An "overhead hold" instruction is given to delay an aircraft that has already taken off while remaining in a specified airspace. The delayed flights took off from Imphal airport after getting clearance by about three hours.
Latest India News