November 19, 2023 10:51 PM IST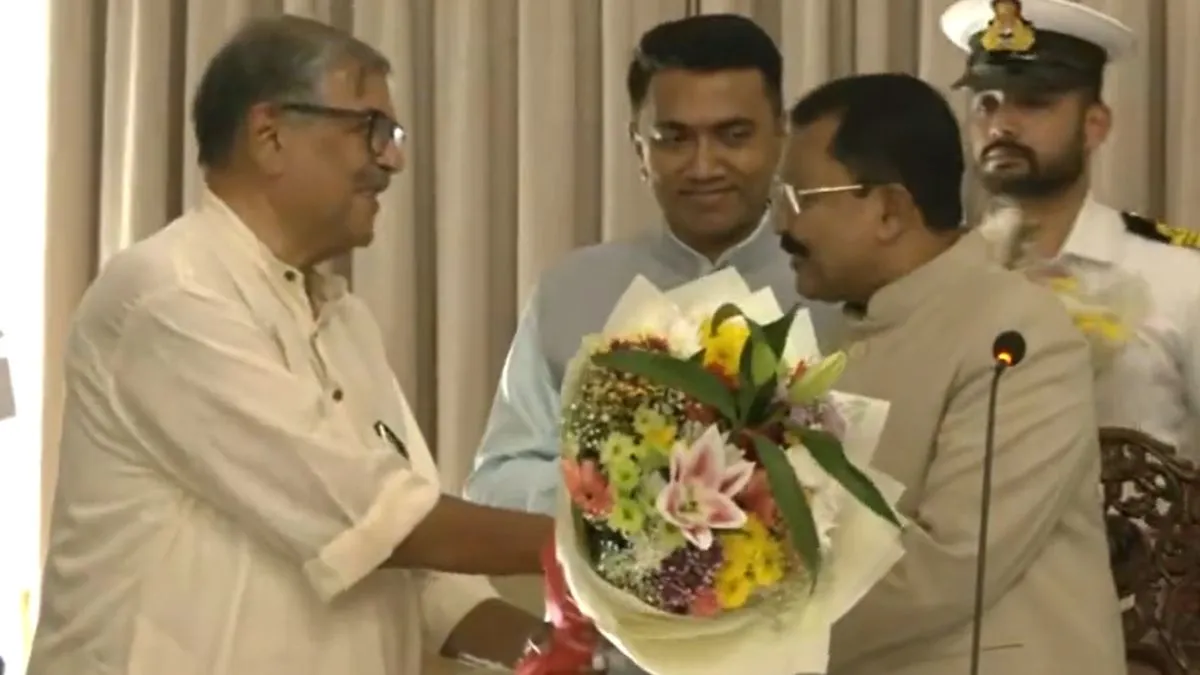 Panaji: India's coastal state Goa has started making political waves again. Former Energy Minister Alexo Sequeira, who left the party along with several Congress MLAs last year and joined the Bharatiya Janata Party, on Sunday took oath as a minister in the BJP-led government. Although there was no place for the post of minister in the government. For this reason, Goa government minister Nilesh Cabral had resigned from the cabinet and now Alexo Sequeira has been sworn in as minister.
Alexo Sequeira from Congress took oath in the presence of Goa Governor PS Sreedharan Pillai and Chief Minister Pramod Sawant. On September 14 last year, Alexo Sequeira along with former chief minister Digambar Kamat, Michael Lobo, Delilah Lobo, Kedar Naik, Sankalp Amonkar, Rajesh Phaldesai and Rudolph Fernandes had joined the BJP, leaving the Congress with three MLAs in the 40-member House. Were.
Since then, there was speculation in political circles that Digambar Kamat, Michael Lobo and Sankalp Amonkar might get the ministry along with Alexo. Sources said Alexo Sequeira was promised a cabinet berth when he joined the BJP. Therefore, one of the commitments given to the Group of Eight was fulfilled today. Speaking to reporters after taking oath as minister, Alexo Sequeira said he would do whatever he can in the interest of the people of the state. "We will win both the Lok Sabha seats," he said.
Latest India News