November 20, 2023 10:03 AM IST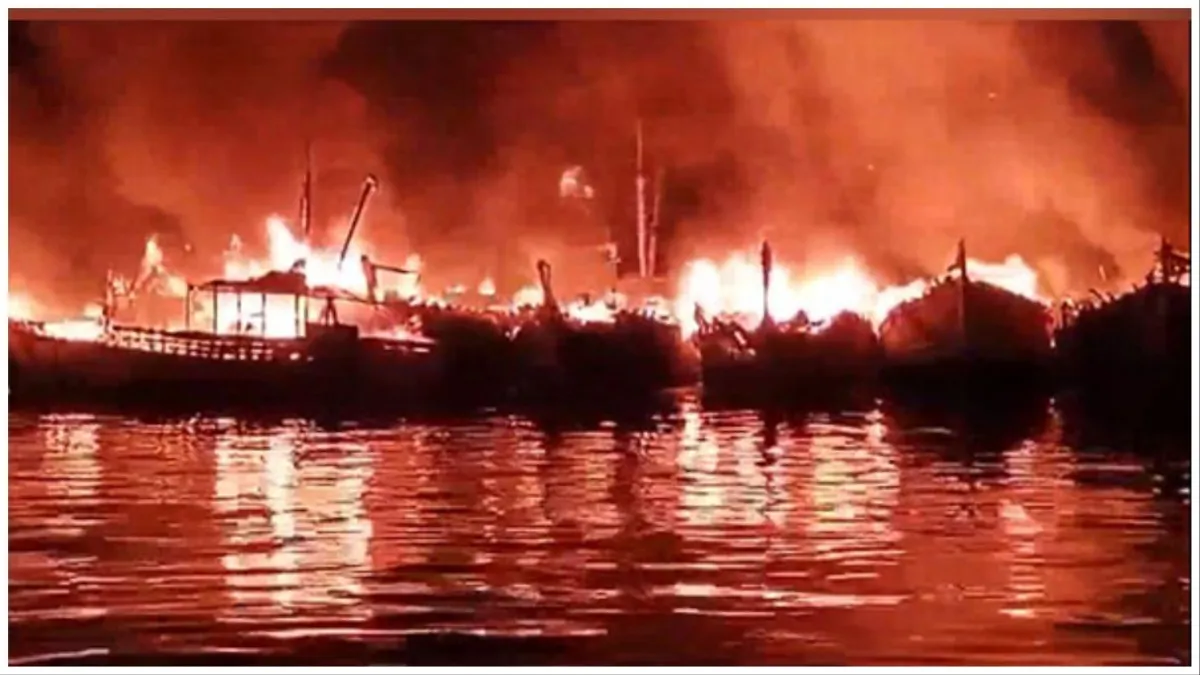 Visakhapatnam Fishing Harbor Boat Fire: A major accident has been witnessed in the fishing harbor in Visakhapatnam, Andhra Pradesh. Here on Monday i.e. 20th November a massive fire broke out at the Fishing Harbour. 25 mechanized fishing boats were burnt to ashes in this accident. Let us tell you that this fire broke out late on Sunday night. The fire continued till Monday morning. Let us tell you that the video of this incident is becoming increasingly viral on Twitter. Boats can be seen burning in these pictures. The local fishermen present at the port immediately called the local police after the fire and informed them about the incident.
25 boats caught fire in fishing harbor
In this regard, the fishermen said that the fire first started from one boat. After this the fire kept spreading and 25 boats were affected by it. People said that the fire spread so fast that no one understood anything. The fire spread rapidly and reached other boats. He said that boats were parked nearby. Due to this the fire spread rapidly in the boat. According to the information, the fire in the boat started due to LPG cylinder. There was a massive explosion in the LPG cylinders kept in the boats, due to which a fire broke out and there was chaos in the area.
Price of all boats 40 lakhs
According to the information, these boats are made of wood, in which plastic has been used. Due to this the fire spread rapidly. However, it is not yet known why the LPG cylinder exploded. According to Times of India news, Deputy Commissioner of Police K Anand Reddy said that more than four fire tenders were sent to the spot to control the fire. He said that no one was harmed in this accident. And 40 boats have been damaged due to fire. He told that the cost of each boat was around Rs 40 lakh.
Latest India News