November 20, 2023 11:02 AM IST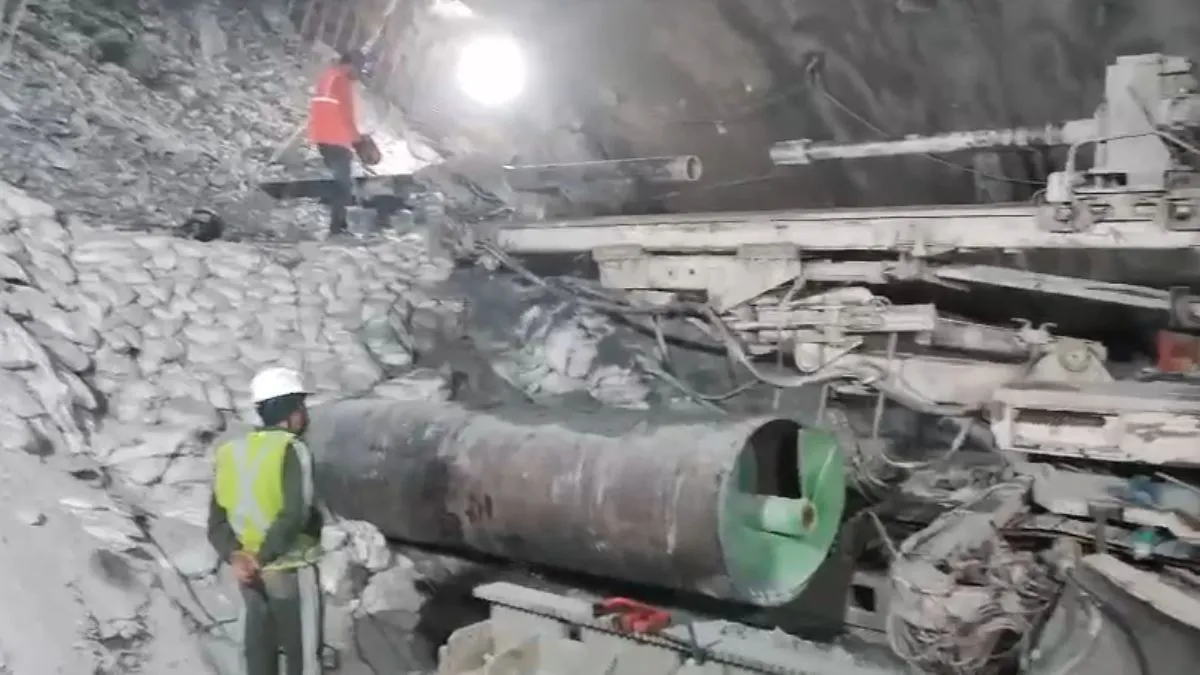 Uttarkashi: Prime Minister Narendra Modi called Chief Minister Pushkar Singh Dhami and took information about the ongoing relief and rescue operations to safely rescue the workers trapped in the tunnel near Silkyara, Uttarkashi. The Prime Minister said that necessary rescue equipment and resources are being provided by the Central Government. The workers will be evacuated safely with mutual coordination between central and state agencies. There is a need to maintain the morale of the stranded workers. Let us tell you that till now the Prime Minister has taken information about the situation from the Chief Minister thrice. The PMO team has also inspected the spot and is continuously monitoring the situation. Also, the PMO team is doing the coordination work.
CM Dhami gave information about relief and rescue operations
Giving information about the updated situation, the Chief Minister said that the state and central agencies are engaged in relief and rescue work with mutual coordination and promptness. The workers trapped in the tunnel are safe and oxygen, nutritious food and water are being provided. Agencies are working for relief and rescue operations after taking the opinion of experts. The Chief Minister said that he himself visited the spot and conducted on-site inspection and is constantly keeping an eye on the rescue operations. Medical team has also been deployed there. The Chief Minister said that all the workers trapped inside the tunnel are safe and every effort is being made to get them out soon.
41 laborers trapped in tunnel
Let us tell you that about 41 laborers are trapped in the tunnel under construction in Silkyara, Uttarkashi after it caved in. Efforts are being made to rescue these laborers for the last 9 days, but till now there has been no success. On one hand, 41 laborers are fighting a battle between life and death. On the other hand, many attempts to rescue him have failed. According to a news, the auger machine brought from Delhi to rescue the workers trapped in the tunnel stopped working on November 17. After this, a new machine was called from Indore which is now being taken 200 meters inside the tunnel. Now drilling will be done from the top instead of the front, so that the debris can be removed easily.
read this also,
Delhi Air Pollution: Air pollution situation in Delhi-NCR 'very bad', AQI reaches 331
Fishing Harbor Fire: A massive fire broke out in Visakhapatnam Fishing Harbor, 25 boats burnt to ashes, all worth Rs 40 lakh.
Latest India News