November 20, 2023 8:14 PM IST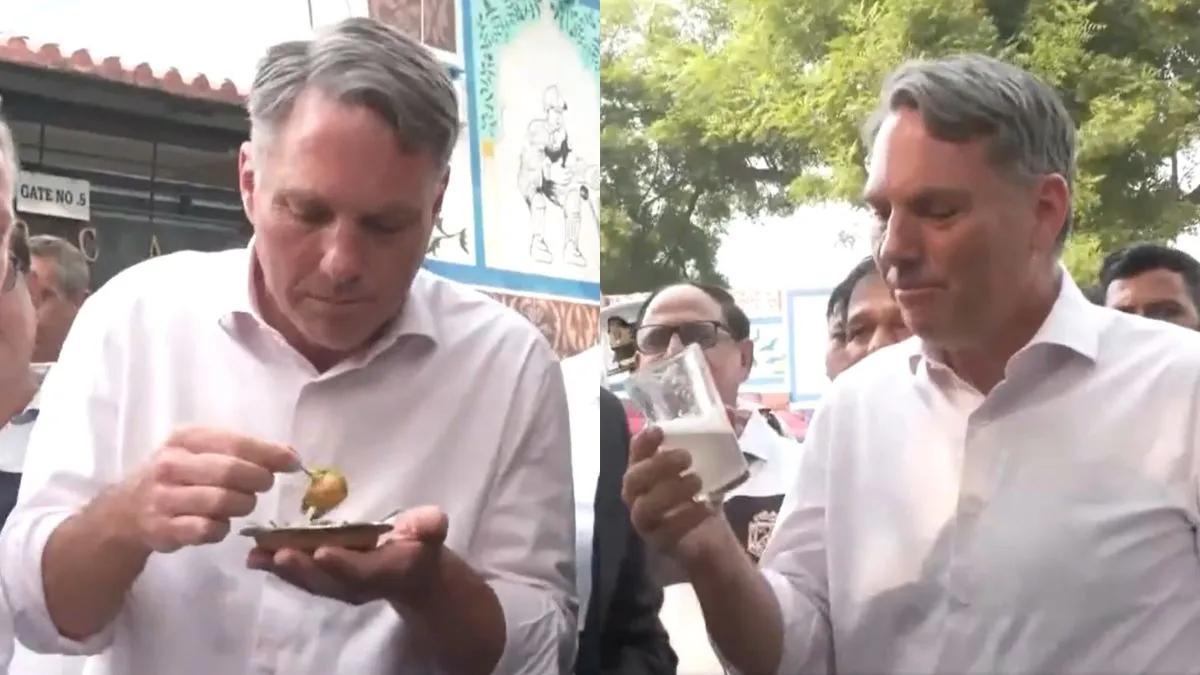 New Delhi: Australia's Deputy Prime Minister and Defense Minister Richard Marles is on a visit to India these days. He also went to watch the final match of the cricket match held at Narendra Modi Stadium in Ahmedabad, Gujarat on Sunday. He came to Delhi on Monday. During this period he participated in many activities. He also played street cricket near the Arun Jaitley Stadium in Delhi and also gave cricket kits to some children. After this he came out on the streets of Delhi and enjoyed street food.
Money paid through BHIM UPI
Richard indulged in Ram Laddus and green chutney, Delhi's favorite street food, and then soothed his throat by drinking lemonade. At both the places he paid the money through BHIM UPI.
Along with this, Australian Deputy Prime Minister and Defense Minister Richard Marles along with Foreign Minister Penny Wong visited the National War Memorial in Delhi and paid floral tributes. The two Australian leaders met their Indian counterparts, External Affairs Minister S Jaishankar and Defense Minister Rajnath Singh in the evening and also held 2+2 talks. During this, there were detailed discussions between the two countries on strategic, defense and security issues.
During the meeting, satisfaction was expressed at the growing military-to-military cooperation between the two countries, including joint exercises, exchanges and institutional interactions between the two armies. Indian Defense Minister Rajnath Singh congratulated Minister Markles on the first and successful conduct of the multilateral exercise 'Malabar' by Australia in August this year. Both the ministers underlined the importance of further enhancing information exchange and cooperation in maritime domain awareness between the two countries. Both sides are in advanced stage of discussions to finalize implementation arrangements on hydrography cooperation and air-to-air refueling cooperation.
Latest India News