November 20, 2023 11:21 PM IST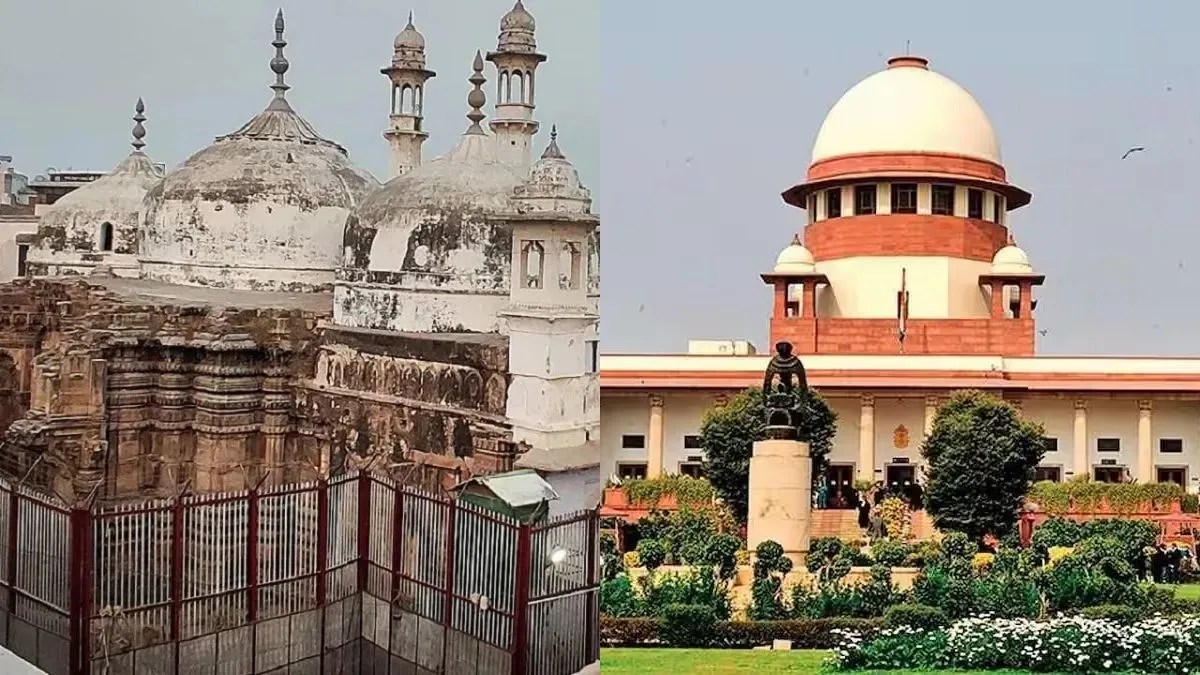 New Delhi: The hearing of the Gyanvapi case of Varanasi, Uttar Pradesh has once again been postponed in the Supreme Court. The court on Monday postponed till December 1 the hearing on the petitions related to the Kashi Vishwanath-Gyanvapi Masjid land ownership dispute. Chief Justice D.Y. Chandrachud headed by Justice J.B. The bench comprising Pardiwala and Justice Manoj Mishra could not hear the case due to paucity of time. The bench asked the parties to file a one-page note during this period.
Three separate petitions have been filed in the court
Let us tell you that the Anjuman Arrangement Mosque Committee, which manages the Gyanvapi Mosque in Varanasi, has filed three separate petitions in the Supreme Court. In its first petition, it has objected to the appointment of the Court Commissioner for the survey of the Gyanvapi-Gaurishringar complex, saying that the order of the Varanasi Court is prima facie without jurisdiction. Senior advocate Huzefa Ahmadi, appearing for the mosque committee, said that the appointment of the commissioner is not correct in terms of Order 26 Rule 9 of the CPC (Civil Procedure Code).
Allahabad High Court's order has been challenged
In the second special leave petition, the order of the Allahabad High Court has been challenged, in which the ASI was allowed to survey the premises of Gyanvapi Masjid, except the Wudu Khana. The Supreme Court had on August 4 refused to pass any interim order to stay the survey process after Solicitor General Tushar Mehta said that no excavation would be carried out at the site.
However, the top court had earlier stayed another order of the high court, which had directed the ASI to conduct a scientific survey to ascertain the age of the Shivalinga reportedly discovered in the Gyanvapi Mosque. In its third petition, the management committee has questioned the Allahabad High Court's decision upholding the maintainability of the Hindu worshipers' suit filed before the district court.
Latest India News