November 22, 2023 12:06 AM IST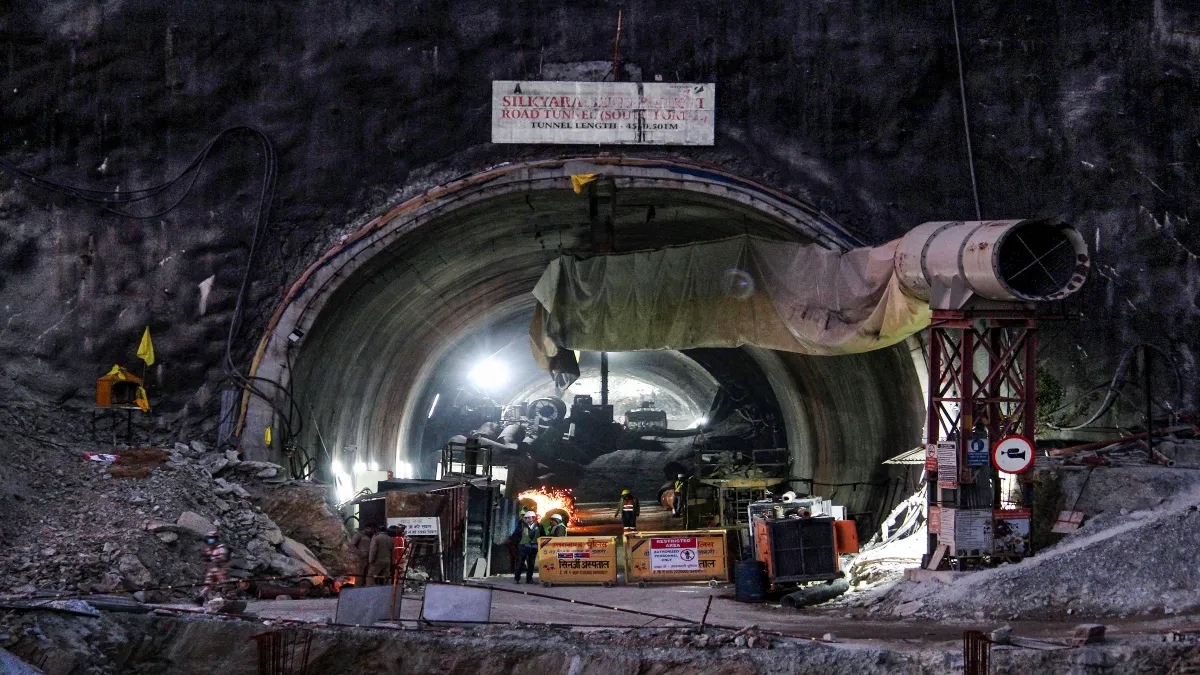 Uttarkashi Tunnel Accident: The rescue operation is being conducted rapidly in Silkyara Tunnel. Also, food items and medicines are being delivered to the stranded laborers through a 6-inch pipeline. People trapped in the tunnel have a safe area of ​​2 kilometers. It is being said that the workers will be evacuated safely in the next two days. MD (NHIDCL) Mahmood Ahmed said that THDC has also started construction of rescue tunnel from Barkot end, in which two blasts have already been done, due to which a drift of 6.4 meters has been created.
Talks are being held with workers
MD (NHIDCL) Mahmood Ahmed said that there has been communication with the workers trapped in the tunnel and their situation has been ascertained through video. The 900 mm pipe was pushed 22 meters inside the tunnel. Drilling was stopped after encountering some obstacles. At present, 800 mm pipe is being pushed inside the 900 mm pipe by telescopic method and drilling will be started again with the auger machine. He said that every moment right now is very important for all the working employees, officers and engineers.
Preparation for sending fruits, nuts and cooked food
Ahmed said that the work of mobilization of machines for vertical drilling from above the tunnel is being done. Drilling will start soon. The rescue operation is being carried forward at a rapid pace with the continuous cooperation of the Central and State Governments and mutual coordination between all the agencies.
Meanwhile, Secretary, Uttarakhand Government, Dr. Neeraj Khairwal said that it is our priority to evacuate all the people safely. He said that all the agencies are working 24 hours. All the work is being done at a fast pace. All the institutions/agencies involved in the rescue operation are working with mutual coordination.
"About 5-10 kg of various fruits like apples, oranges, seasonal fruits etc. and 5 dozen bananas have been successfully transported inside," the statement said. Preparations are now underway to send cooked food like khichdi, roti etc.
read this also:
Wow wow! This woman has 38 teeth in her mouth, not 32, this Indian mummy made a Guinness World Record
VIDEO: A massive fire broke out in Sector 74 of Noida, Lotus marriage hall seen burning.
Latest India News