November 19, 2023 12:59 PM IST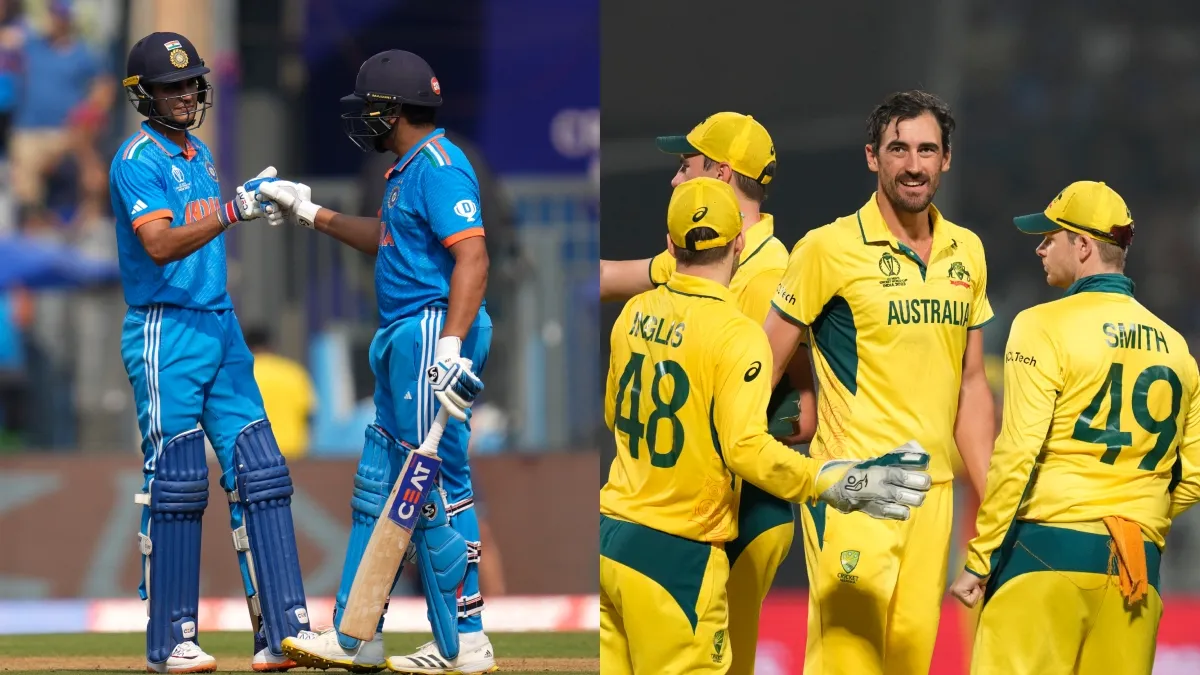 India and Australia will play against each other for the second time in the title match of any ICC event in the year 2023. In the final match of ODI World Cup 2023, both the teams will clash at Narendra Modi Stadium in Ahmedabad. Under the captaincy of Rohit Sharma, all the players of the Indian team have impressed everyone with their performance in this tournament so far and the way they have played on the field has clearly put pressure on the opposing teams. The Australian team, after losing the first two matches, returned to the winning track and won eight consecutive matches and secured its place in the finals. In the final, both the teams will have to try to dominate the match in the first 10 overs.
Indian team showed its dominance in batting powerplay
The most special thing that was seen in Team India's batting in this World Cup was the fearless playing of captain Rohit Sharma. In the first 10 overs itself, Rohit creates so much pressure on the bowlers of the opposing team that it becomes very easy for other Indian batsmen to score runs in the match. So far, the Indian team has scored 687 runs in the first power play in the 10 matches played in the World Cup 2023, in which the team's run rate has been seen at 6.87, on the other hand, the Australian team is also not far behind, they too have scored 687 runs in the first 10 overs. 655 runs have been scored in the game at a run rate of 6.55.
In bowling, India took 21 wickets in the first 10 overs.
The bowlers of the Indian team have also seen excellent performance in the World Cup this time. Indian bowlers have not given the teams a chance to bat the full 50 overs in 8 out of 10 matches. Team India's bowlers are at second position in this World Cup in terms of taking wickets in the first 10 overs but the team is at first position in terms of economy rate. India has taken a total of 21 wickets in the powerplay before the ball. On the other hand, if we talk about Australian bowlers, they have not been successful in taking more wickets in the first 10 overs, but their economy rate has definitely been 4.75. In such a situation, how both the teams perform during the power play can play an important role in the outcome of this final match.
read this also
Kohli will create history as soon as he enters the final of ODI World Cup, will equal Sachin-Sehwag
Rohit Sharma wants to win trophy for this former player, made a big revelation before the final
Latest Cricket News