November 19, 2023 3:00 PM IST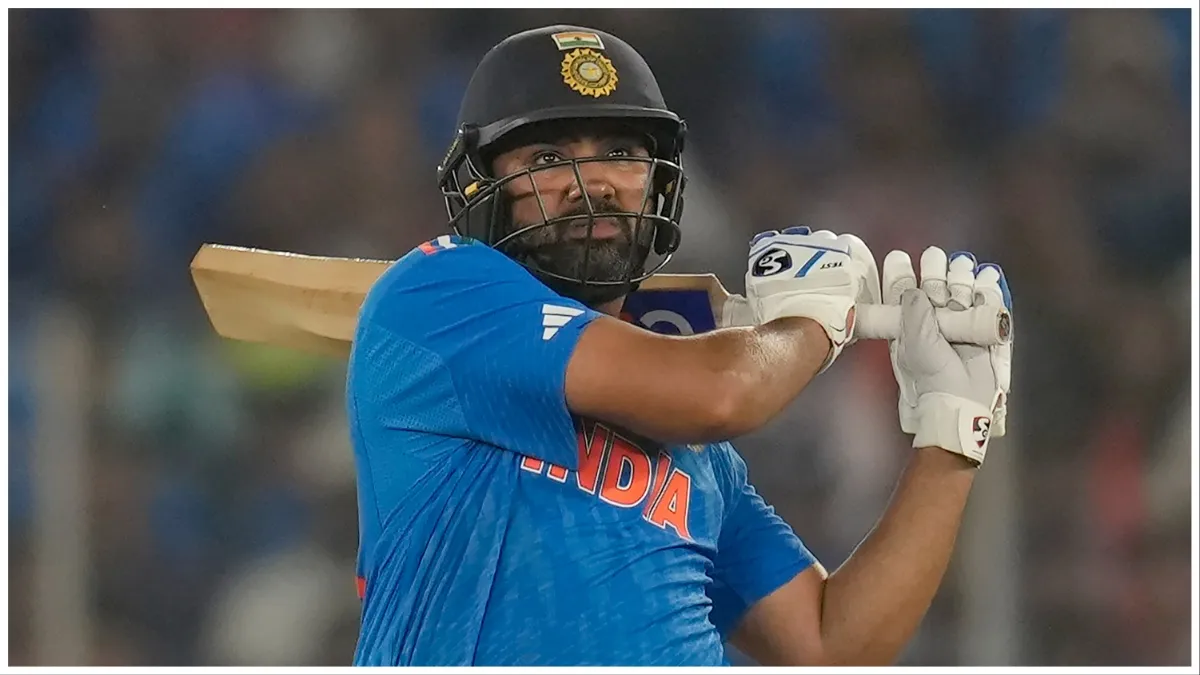 Rohit Sharma IND vs AUS ODI World Cup 2023 Final : The biggest match of ICC World 2023 is being played today at Narendra Modi Stadium in Ahmedabad. After consistently good performance, the Indian team captained by Rohit Sharma has reached the finals. Its competition continues with the Australian team captained by Pat Cummins. In today's match, Pat Cummins won the toss and decided to bowl first. After this, Rohit Sharma and Shubman Gill entered the field as openers. Rohit Sharma broke the big record of New Zealand captain Ken Williamson. Now he has become the captain with the highest run scorer in a World Cup.
Rohit Sharma broke Kane Williamson's 2019 World Cup record
Till now, the record of scoring most runs as a captain in one season of ODI World Cup was in the name of New Zealand's Kane Williamson. He scored 578 runs in the 2019 World Cup. His team also went to the finals that year, but in the title clash, Australia defeated them and captured the trophy. But now Rohit Sharma has gone ahead of him. When the final match had not started, Rohit Sharma had scored 550 runs in ten matches, but after this, as soon as he completed his 30 runs by hitting a six, he became the captain with the highest run scorer in a season.
These captains have also scored the most runs as captain in the World Cup
Rohit Sharma and Kane Williamson are at the top at the moment, but after this, who are the batsmen who have scored the most runs in a single season of the World Cup as captain? In the year 2007, the captain of Sri Lanka was Mahela Jayawardene, he scored 548 runs that year. In the year 2007, Australia's Ricky Ponting had scored 539 runs as captain. In the year 2019, Australia's captain Aaron Finch had scored 507 runs. No other captain has been able to cross the figure of more than 500 in the World Cup.
Captain who scored most runs in a World Cup
597 : Rohit Sharma (2023)
578: Kane Williamson (2019)
548: Mahela Jayawardene (2007)
539: Ricky Ponting (2007)
507: Aaron Finch (2019)
482: AB de Villiers (2015)
465: Sourav Ganguly (2003)
465: Kumar Sangakkara (2011)
Pat Cummins won the toss and chose to bowl first
Meanwhile, when the toss took place, even though Pat Cummins won the toss, he decided to bowl first. Cummins believed that when the match takes place later in the night, dew may fall, which his bowlers can take advantage of. When Rohit Sharma was talked to, he said that if he had won the toss, he would have batted first, that is, even after losing the toss, he got what he wanted to do. Now it has to be seen how many runs the Indian team manages to score when its innings ends.
Also read these sports news on India TV
IND vs AUS Final Live
India TV Poll: Will Virat Kohli score a century in the World Cup final or not? Know the opinion of fans
Latest Cricket News