November 19, 2023 3:52 PM IST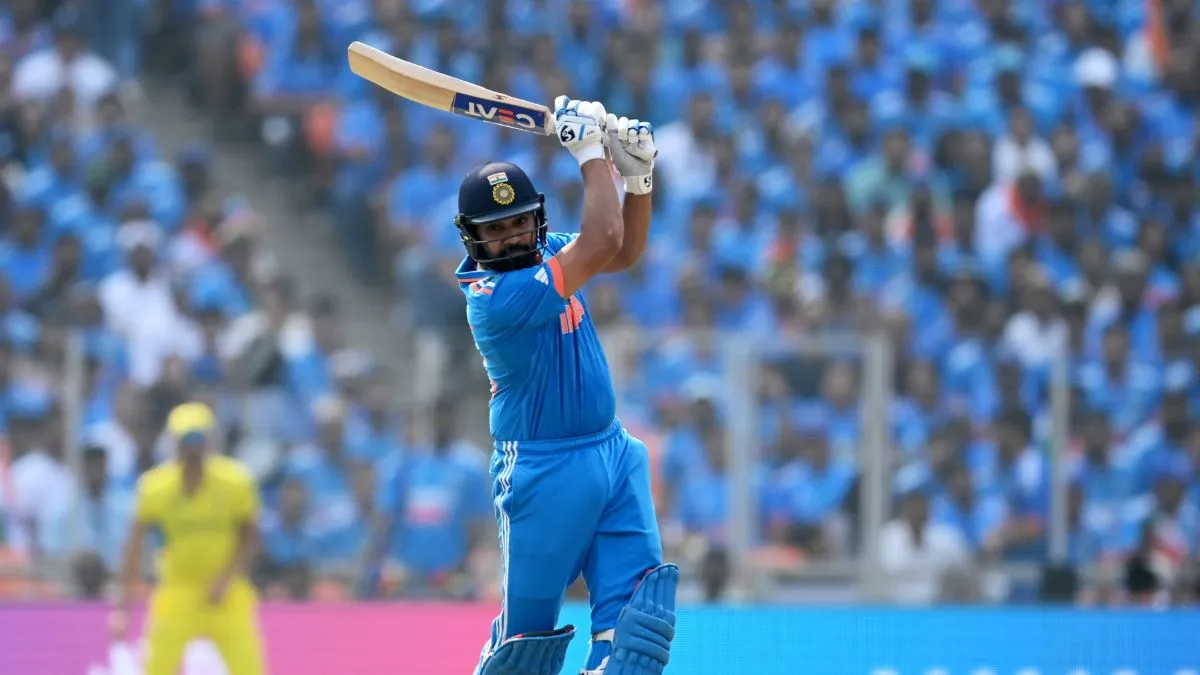 IND vs AUS World Cup 2023 Final: The final match of ODI World Cup 2023 is being played today between India and Australia. In this match, both the teams are facing each other at the Narendra Modi Cricket Stadium in Ahmedabad. After losing the toss, Team India is batting first in this match. Team captain Rohit Sharma once again managed to give a fast start, but could not play a big innings. During this innings, Rohit broke a big record of sixes.
Rohit hit a historic six
Rohit Sharma played an innings of 47 runs facing 31 balls in this match. During this, 4 fours and 3 sixes were seen from Rohit Sharma's bat. With this he has hit the most number of sixes in ODI against one team. He has hit 87 sixes so far in ODIs against Australia. Earlier this record was in the name of Chris Gayle. Chris Gayle has hit a total of 85 sixes against England in ODIs.
Most sixes against one team in ODI
87* – Rohit Sharma vs Australia
85 – Chris Gayle vs England
63 – Shahid Afridi vs Sri Lanka
Left Kapil Dev-Sourav Ganguly behind
Rohit Sharma has now come second in the list of Indian captains who have played the biggest innings in the World Cup final. He has left behind Kapil Dev and Sourav Ganguly. Kapil Dev had scored 15 runs in the final of the 1983 World Cup. At the same time, Sourav Ganguly had played an inning of 24 runs in the final of the 2003 World Cup. On the other hand, MS Dhoni is at the forefront of this list. Dhoni had scored unbeaten 91 runs in the 2011 World Cup.
Performance of Indian captains in the World Cup final
1983 – Kapil Dev 15 runs (8 balls)
2003 – Sourav Ganguly 24 runs (25 balls)
2011 – MS Dhoni 91 runs (79 balls)
2023 – Rohit Sharma 47 runs (31 balls)
read this also
Virat Kohli broke Ricky Ponting's record, now only one batsman is ahead of him
Rohit Sharma broke the big record of the World Cup, became the captain with the highest run scorer.
Latest Cricket News