November 19, 2023 4:02 PM IST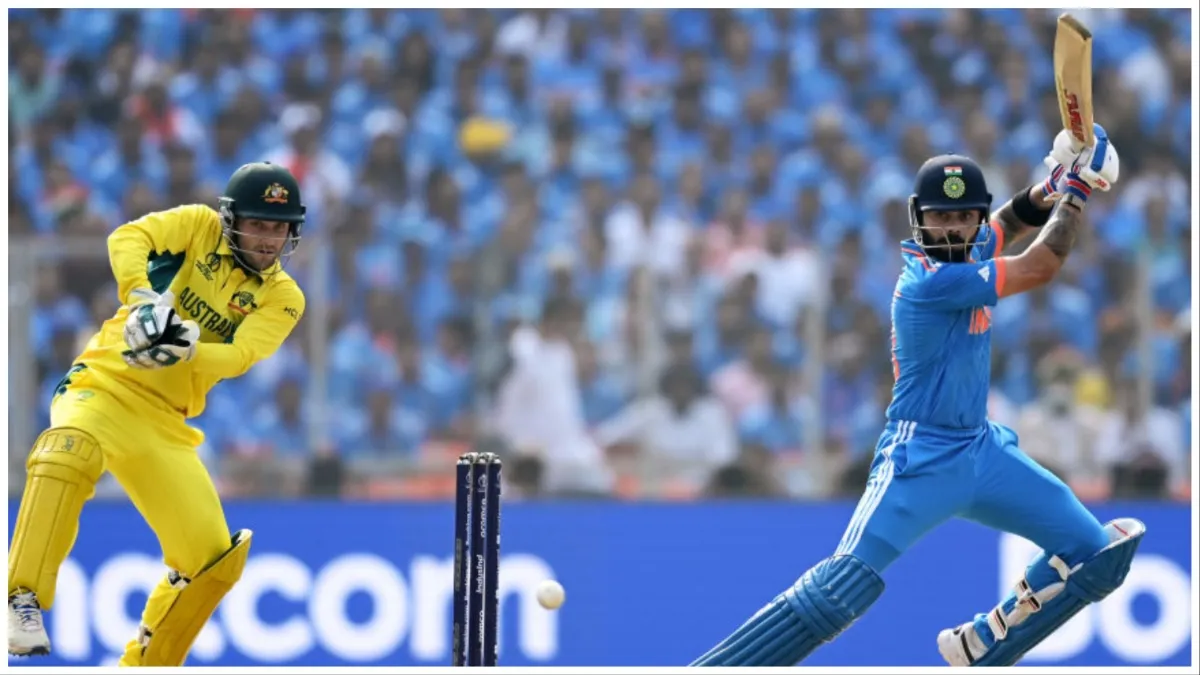 Virat Kohli IND vs AUS : This year's World Cup is going amazing for Virat Kohli. They are breaking some record or the other in every match. While on one hand, captain Rohit Sharma starts aggressively by coming in the top order, on the other hand, coming at number three, Virat Kohli increases the pace of runs as per the need. This is the reason why Team India has been successful in reaching the finals by winning 10 consecutive matches. Meanwhile, when Virat Kohli came out to bat against Australia today, his target was the big record of Australia's captain Ricky Ponting, which has now been broken. Now there is only one batsman ahead of Virat Kohli, who is Sachin Tendulkar, who is called the God of Cricket.
Virat Kohli reached second place in terms of scoring most runs in ODI World Cup.
The record of scoring the most runs in the ODI World Cup is in the name of India's Sachin Tendulkar. He has scored 2278 runs in 44 innings. Till this match, Ricky Ponting was at number two. He had scored 1743 runs in 42 innings. But now Virat Kohli has gone ahead of him. He has scored more than 1767 runs. Now Sachin Tendulkar is at number one, Virat Kohli is at number two, while Ricky Ponting has now reached number three. After this comes Rohit Sharma, who has managed to score 1560 runs. After this is Kumar Sangakkara of Sri Lanka. He has scored 1532 runs in 35 innings.
Rohit Sharma gave aggressive start to Team India in the World Cup final
If we talk about Indian innings in today's match, Rohit Sharma and Shubman Gill once again came on the field to start the innings. While on one hand Rohit Sharma scored runs in his aggressive style, on the other hand Shubman Gill was playing cautiously. Shubman Gill was also out early. He scored four runs on seven balls. Not a single four or six came from his bat. After this, Virat Kohli came at number three. Rohit Sharma created a lot of colors with him. But when Rohit Sharma was close to his half-century and had scored 47 runs, he became the victim of Glenn Maxwell. Travis Head took a brilliant catch and showed him the way to the pavilion. Rohit Sharma is currently at a stage where he is not worried about records, he is scoring runs for his team, so that it becomes easier for the batsmen coming in the middle order. And it has been something similar.
Also read these sports news on India TV
Rohit Sharma broke the big record of the World Cup, became the captain with the highest run scorer.
IND vs AUS Final Live
Latest Cricket News