November 19, 2023 4:11 PM IST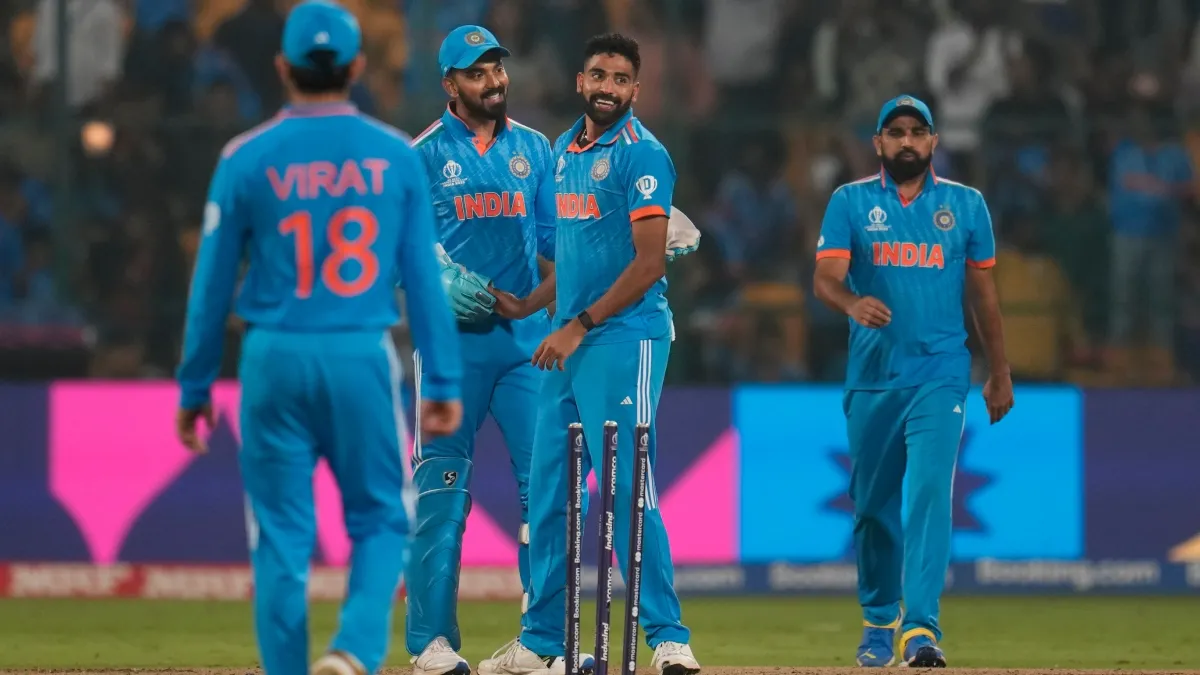 The Indian cricket team's bowlers have shown excellent performance in the ODI World Cup 2023 throughout the tournament. Before the final match, out of the 10 matches played, the team did not even give the opposing team a chance to play the full 50 overs 8 times. The most important role in this has been played by Mohammed Shami and Jasprit Bumrah, apart from this, Mohammed Siraj has also done wonders with the ball. The way all three fast bowlers attacked the opponents with the ball on the field.
He has caused trouble to the team's batsmen and has been praised everywhere.
Team India will make a new record in the World Cup as soon as Siraj takes 2 wickets.
This has happened only twice in the history of the ODI World Cup, when during the entire tournament, four bowlers of a team have achieved the feat of taking 15 or more wickets. In this case, for the first time this feat was achieved by the Australian team in the 2007 World Cup, in which Glenn McGrath, Nathan Bracken, Shaun Tait and Brad Hogg all took 15 plus wickets in the entire tournament. This is the second time that the bowlers of the Indian team have achieved this feat in this World Cup, in which Mohammed Shami, Jasprit Bumrah, Ravindra Jadeja and Kuldeep Yadav have taken 15 or more wickets. Mohammad Siraj has taken 13 wickets so far in this World Cup, so if Siraj is successful in taking 2 more wickets in the final, then it will be the first time in the history of the World Cup that in one edition, five bowlers of a team will take 13 wickets. Has managed to get 15 plus wickets.
Siraj's performance has been like this till now
If we talk about Mohammed Siraj's performance in this World Cup, he has taken 13 wickets in 10 innings at an average of 32.61, in which his best performance is 3 wickets for 16 runs. Apart from Siraj, Bumrah took 18 wickets, Ravindra Jadeja took 16 wickets and Kuldeep Yadav took 15 wickets. Mohammad Siraj occupies the first place in the list of wicket-taking bowlers with 23 wickets.
read this also
Kohli will create history as soon as he enters the final of ODI World Cup, will equal Sachin-Sehwag
IND vs AUS: It is difficult for these 4 players to get a chance in the playing 11! One was entered in the middle World Cup
Latest Cricket News