November 19, 2023 5:02 PM IST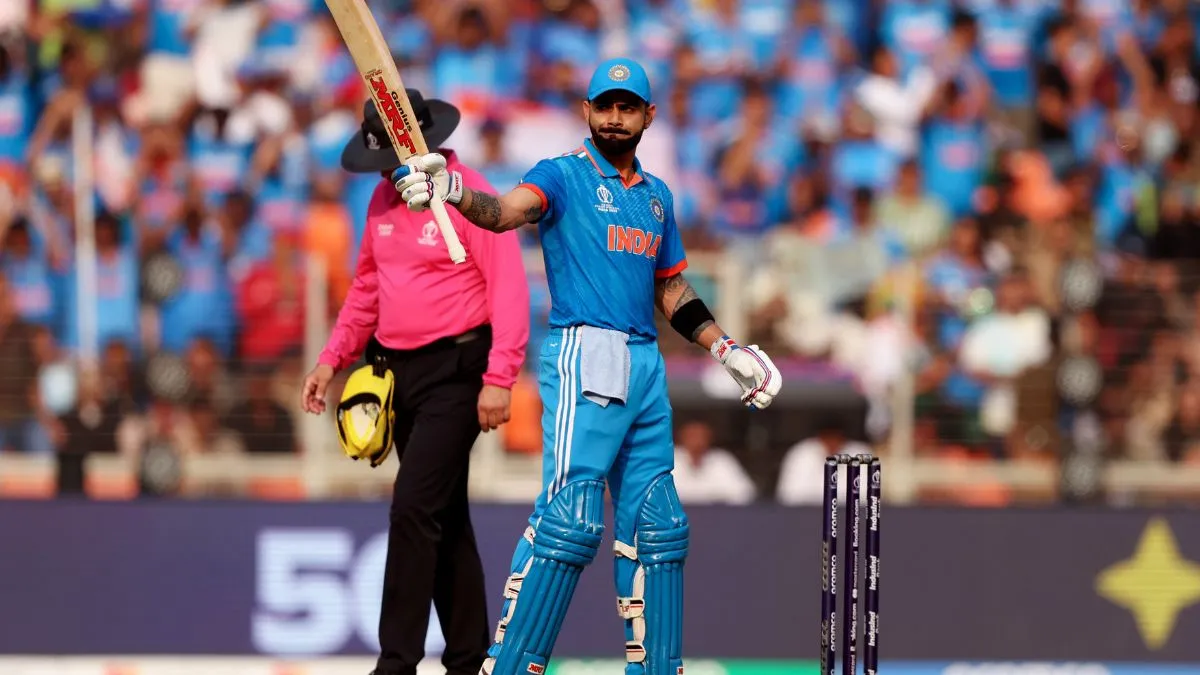 IND vs AUS World Cup 2023 Final: Team India's star player Virat Kohli is the highest run-scorer so far in the World Cup 2023. He has scored 50+ runs 9 times in this tournament. Even in the final match of the tournament, many big records have been broken with his bat. By scoring 41 runs in this match, he has made a big record in the history of the World Cup. Virat has left behind players like Kumar Sangakkara and Ricky Ponting.
Virat Kohli came out ahead
By scoring 41 runs in this final match, Virat Kohli has made the record of scoring the most runs in ICC finals. Earlier this record was in the name of Kumar Sangakkara of Sri Lanka. He scored a total of 320 runs in the ICC finals. At the same time, Virat Kohli now has 334 runs in his name in the ICC finals.
Most runs in ICC finals
334 – Virat Kohli
320 – Kumar Sangakkara
270 – Mahela Jayawardene
262 – Adam Gilchrist
247 – Ricky Ponting
out after scoring a half century
Virat Kohli was out in this match after scoring 54 runs on 63 balls. During this, 4 fours came from his bat. This was the 5th consecutive match in this World Cup when Virat scored 50+ runs. Earlier in the 2019 World Cup also, Virat Kohli had scored 50+ runs in 5 consecutive matches. With this, he has become the 7th batsman in the world to score 50+ runs in the semi-finals and final of the same edition of the World Cup.
50+ scores five consecutive times in the World Cup
5 Steven Smith in 2015
5 Virat Kohli in 2019
5 Virat Kohli in 2023
50+ scores in both semis and finals in one edition of the World Cup
Virat Kohli (2023)
Steve Smith (2015)
Grant Elliot (2015)
Aravinda de Silva (1996)
Javed Miandad (1992)
David Boon (1987)
Mike Brearley (1979)
read this also
Historic six came off Rohit's bat in the World Cup final, broke this world record
Virat Kohli broke Ricky Ponting's record, now only one batsman is ahead of him
Latest Cricket News