November 19, 2023 7:04 PM IST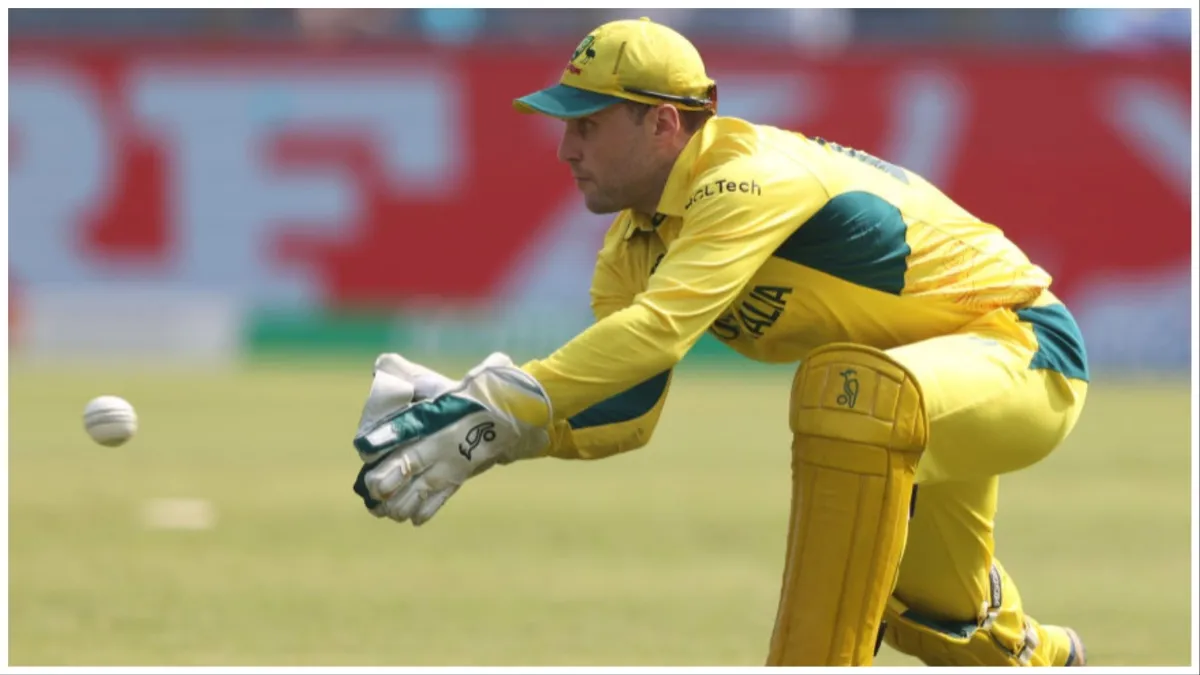 IND vs AUS ODI WC 2023 Final : The final match of the ODI World Cup 2023 between India and Australia is being played today at the Narendra Modi Stadium in Ahmedabad. Meanwhile, Team India's innings has ended. Batting first, the Indian team has scored 240 runs in the stipulated 50 overs, which means that if Australia wants to win the title, they will have to score 241 runs. This is the first time in this year's World Cup that the entire Indian team has been out. Even though this score seems a bit low, it is believed that this pitch is not easy for batting. After the end of the innings, Australian fast bowler Mitchell Starc also agreed to this and said that apart from Virat Kohli, KL Rahul also batted well. Meanwhile, two Australian players have made a big record in this match.
Josh English took five catches as a wicketkeeper
First of all let's talk about Australia's wicket keeper Josh English. Although the work done by Josh English is rarely discussed. He took five catches during the Indian team's innings. This is the first time in the World Cup final that a wicket-keeper has taken five catches. Josh English took the first catch of Shreyas Iyer, when he was out after scoring four runs. The bowling captain there was Pat Cummins. After this, Josh English caught KL Rahul on the ball of Mitchell Starc, he played an inning of 66 runs. It was Josh English who caught Ravindra Jadeja on the ball of Josh Hazlewood. Jadeja had scored only 9 runs. Suryakumar Yadav was also caught by English on the ball of Hazlewood, Surya played an inning of 19 runs.
Pat Cummins bowled ten overs without hitting a single four.
Now let's talk about captain Pat Cummins. So far, it has happened eight times in the history of the World Cup that a batsman has not hit any boundary on his ball in ten overs of bowling. But among these eight bowlers, only Pat Cummins is a fast bowler. Captain Pat Cummins bowled brilliantly today. He spent only 34 runs in ten overs and dismissed two players. Pat Cummins first dismissed Shreyas Iyer for four runs and then bowled Virat Kohli, Kohli was able to score only 54 runs. In such a situation, the biggest contribution of Pat Cummins was in the less runs that Team India has been able to score. The Indian team did not hit many sixes in today's match. Only three sixes came from Rohit Sharma's bat, none of the other batsmen were successful in hitting six.
Also read these sports news on India TV
Virat Kohli broke Ricky Ponting's record, now only one batsman is ahead of him
Rohit Sharma broke the big record of the World Cup, became the captain with the highest run scorer.
Latest Cricket News