November 19, 2023 7:24 PM IST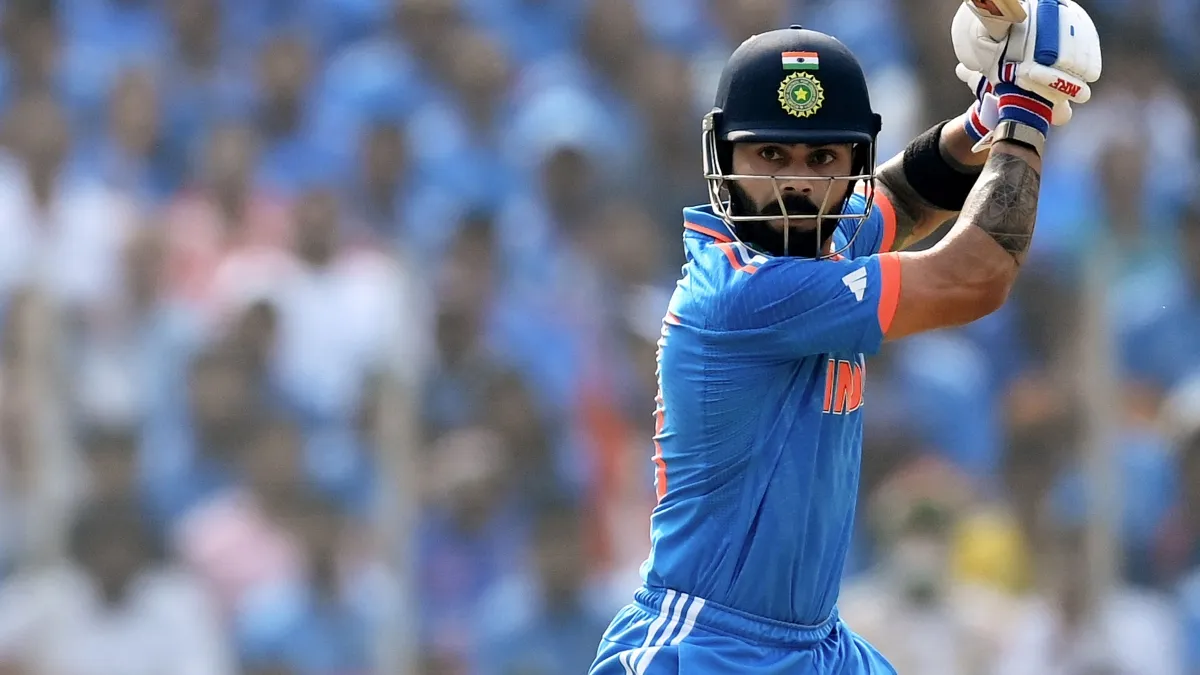 The final match of the ODI World Cup is being played between India and Australia. Australian captain Pat Cummins won the toss and decided to bowl in this match. Where Team India is batting first. During this, Indian team's star batsman Virat Kohli performed a big feat. Apart from Virat, only 6 batsmen in the world have been able to achieve this feat. Let us tell you that Virat Kohli played an innings of 54 runs for Team India in this match. On the basis of his innings, Indians were able to recover a bit. Although Virat had a chance to score a century in this match, but he could not do so.
As soon as Virat Kohli scored a half-century in this match, he became a part of the list. Virat Kohli has now become the 7th batsman in the world to have 50+ runs in both the semi-final and final matches of the ODI World Cup. Virat Kohli is the first Indian batsman to do so. In this match, Virat Kohli scored 54 runs in 63 balls with the help of 4 fours. Virat Kohli appeared in excellent form in this World Cup.
Batsmen who have scored 50+ in both the semi-finals and final of a World Cup season
Mike Brearley (1979)
David Boon (1987)
Javed Miandad (1992)
Aravinda de Silva (1996)
Grant Elliot (2015)
Steven Smith (2015)
Virat Kohli (2023)
How was World Cup 2023 for Virat Kohli?
Virat Kohli batted 11 times in this tournament and scored 765 runs at an average of 95.63. This is also the record for scoring the most runs in a single edition of the World Cup. During this period, Virat scored 6 half-centuries and 3 centuries. That means he scored 50+ runs 9 times. Virat Kohli's batting cannot be praised enough.
Read also
Virat Kohli: Average of 95.63, 50+ scores 9 times, this is how Virat's journey ended in World Cup 2023
IND vs AUS: Virat Kohli created history, left behind all the great batsmen of the world
Latest Cricket News