November 19, 2023 8:04 PM IST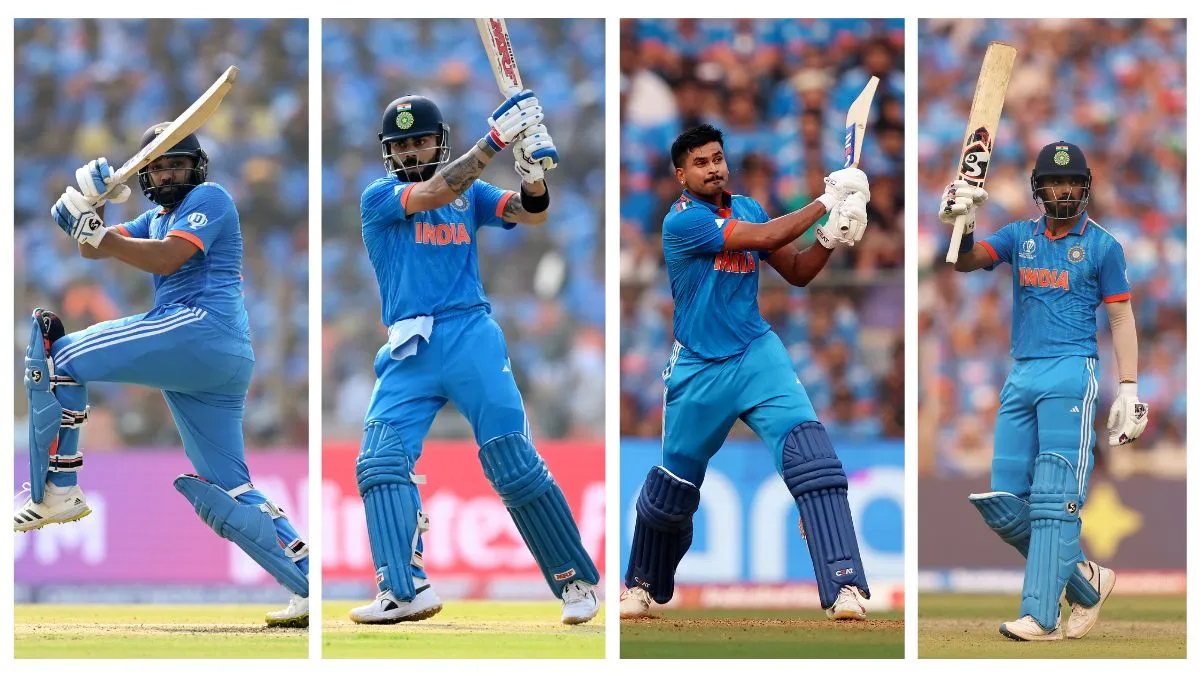 Team India World Cup 2023: World Cup 2023 was more helpful for the batsmen. Many high scoring matches were seen in this tournament. Team India's batsmen also scored a lot of runs in this tournament. 4 out of the top 10 batsmen of the tournament are from India. Out of which Virat Kohli has come the most. During this tournament, Indian players have made a record which was never seen before in the 48 years of World Cup history. T
This is the first time in World Cup history
This time in the World Cup, 3 batsmen of Team India scored more than 500 runs and the batsman crossed the mark of 450 runs. This is the first time in the history of the World Cup when 4 players from the same team have scored more than 450 runs in an edition of the tournament. Earlier in the 2019 World Cup, three players of the England team had scored more than 450 runs.
Rohit-Virat's explosive performance
Virat Kohli is the highest run-scorer in the World Cup 2023. Batting 11 times in this tournament, he scored 765 runs at an average of 95.63. This is also the record for scoring the most runs in a single edition of the World Cup. At the same time, captain Rohit Sharma scored 597 runs in 11 matches at an average of 54.27.
These two Indian batsmen also showed their strength
Apart from Rohit-Virat, Shreyas Iyer and KL Rahul scored more than 450 runs in this tournament. Shreyas Iyer scored 530 runs in 11 innings at an average of 66.25. Whereas, KL Rahul scored 452 runs in 10 innings at an average of 75.33. Apart from these players, Shubman Gill also scored 350 runs while playing 9 innings.
read this also
What was feared happened! This incident happened with Team India for the first time in World Cup 2023.
IND vs AUS: Two Australian players made a big record, this happened for the first time
Latest Cricket News