November 19, 2023 8:13 PM IST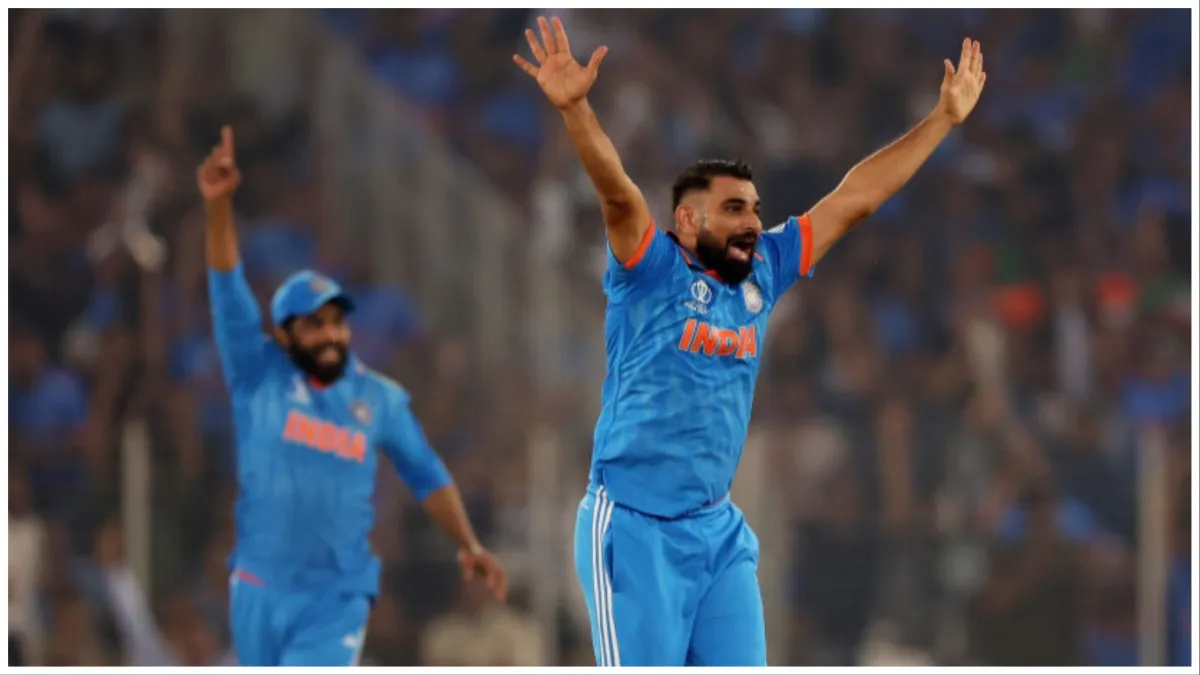 Mohammad Shami IND vs AUS ODI WC 2023 Final : An interesting battle continues between India and Australia in the final match of the ICC World Cup at the Narendra Modi Stadium in Ahmedabad. Batting first, Team India had scored 240 runs. But when Australia started batting, the Indian bowlers took wickets quickly and put Australia on the backfoot. Especially Mohammed Shami breathed life into the match by dismissing David Warner in his very first over. After this, Jasprit Bumrah created a stir in the Australian camp by taking two wickets back to back. Meanwhile, Mohammed Shami made a new record by taking the very first wicket, leaving behind bowlers from all over the world.
Mohammed Shami took most wickets in ODI World Cup 2023
The bowler who took the most wickets in the ICC World Cup 2023 has now become Mohammed Shami. He has 24 wickets to his name so far. He has left Australia's Adam Zampa behind. But the interesting thing is that while Shami has taken 24 wickets in only 7 matches, Australia's Adam Zampa had to play 11 matches to take 23 wickets. Mohammed Shami had equaled Adam Zampa by taking seven wickets in the semi-final itself, but in today's match, Zampa took one more wicket and went ahead of Shami. After this, when Mohammed Shami took his wicket today, he again left Zampa behind and now he has become the bowler taking the most wickets in this year's World Cup.
Jasprit Bumrah also bowled lethally.
Apart from Mohammed Shami's 24 wickets and Adam Zampa's 23 wickets, Sri Lanka's Madhushanka has also taken 21 wickets in nine matches. Whereas Jasprit Bumrah has now come at number four with two wickets in today's match. He has completed his 20 wickets in 11 matches. That means if we talk about the top 4, there are only two Indian bowlers in it. Mohammed Shami had missed the first three to four matches, but when he returned, no batsman was able to bat properly against him. No bowler who has taken more than 15 wickets in this World Cup has played less than eight matches. From this it can be understood how lethal Shami has bowled.
Also read these sports news on India TV
IND vs AUS: Two Australian players made a big record, this happened for the first time
Virat Kohli broke Ricky Ponting's record, now only one batsman is ahead of him
Latest Cricket News