November 20, 2023 7:16 AM IST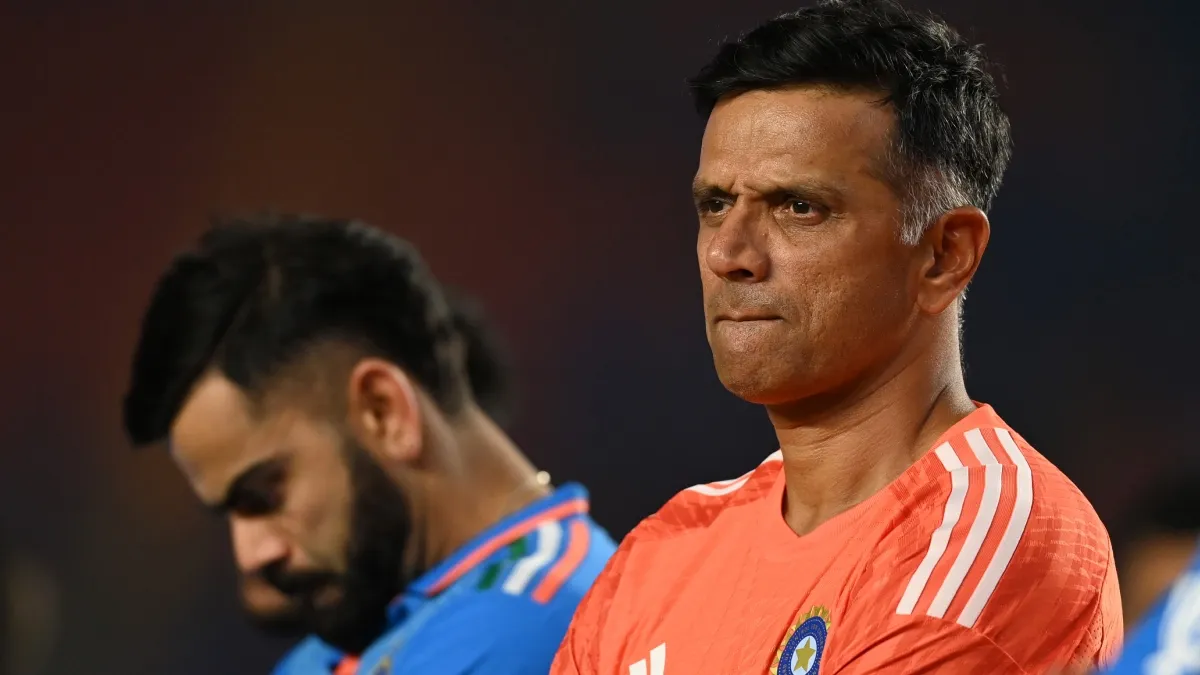 In the final match of ICC ODI World Cup 2023, Australia defeated India by 6 wickets and won the title for the sixth time. In the title match, Kangaroo team captain Pat Cummins won the toss and decided to bowl first. After this, on the basis of excellent performance by the bowlers, they restricted the Indian innings to 240 runs. While chasing the target, Australia lost 3 wickets in the first 10 overs but Travis Head's sensible century played an important role in helping the team reach this target. While all the players appeared extremely disappointed over the defeat of the Indian team, head coach Rahul Dravid, while talking to the media, explained the main reason for the defeat.
We scored 30 to 40 runs less
The Indian team had made a very good start in this match and the score reached 80 runs in the first 10 overs, but after this the Australian bowlers completely put brakes on the pace of runs and the pressure was completely on the Indian batsmen. Got to see. Team India managed to hit only 2 fours in the match from 11th over to 40th over. Coach Rahul Dravid said after the match about the defeat that the pitch was very slow in the beginning but I think it still played much better. A score of 280 to 290 would have been much better on this pitch, 240 runs were not safe here. If we had scored 30 to 40 more runs, we would have been able to put more pressure on the Australian team. The ball was coming on the bat much better in the second innings. That's why I think this pitch was much better.
Rohit is a great leader
Rahul Dravid also gave a statement regarding the captaincy of Rohit Sharma in which he said that he is a great leader. He spent his time and a lot of energy to build this team. He was always available for any kind of discussion. He gave us a rhythm in every match and played positive cricket. He himself batted brilliantly. I admire him as a person and leader. Rohit led the team brilliantly.
(PTI INPUTS)
read this also
IND vs AUS: This happened for the first time in 48 years of World Cup history, Indian batsmen made a special record.
Money rained on Australia as soon as it won the World Cup 2023 title, India got so many crores of rupees
Latest Cricket News