November 20, 2023 10:27 AM IST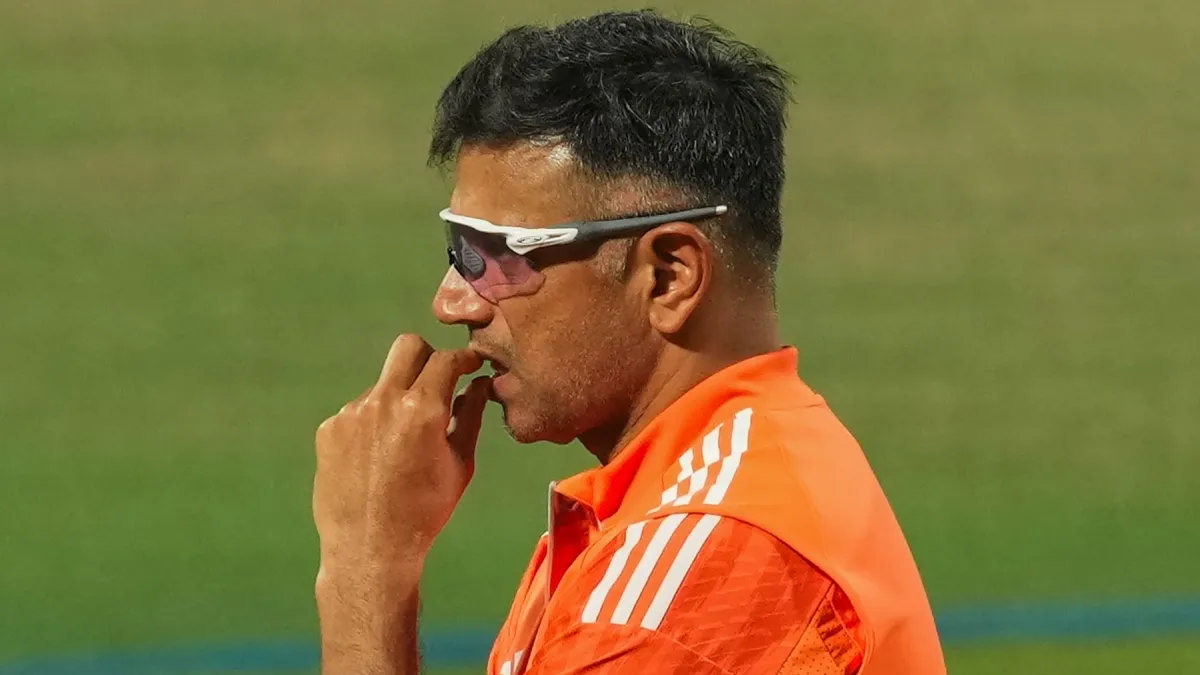 Indian team's dream of winning the ODI World Cup for the third time remained unfulfilled. Australia won the title for the sixth time by defeating Team India by 6 wickets in the final match. Under the captaincy of Rohit Sharma, the Indian team played brilliantly throughout this World Cup but could not succeed in crossing the finish line. Now with the end of this mega event, many big changes will also be seen in Team India, in which there will be many new changes in the coaching staff because the tenure of Rahul Dravid has also ended with the end of the World Cup. Dravid also gave a big statement regarding this after the final.
I haven't thought about it yet
After the defeat in the final match, head coach Rahul Dravid came to talk to the media. During this time, when a question was asked about his tenure, he said that right now I have not got time to think much about what I will do next, because my entire focus was on this World Cup. I have come here straight after the match is over. To be honest, I am not a person who evaluates my work. I am proud to work with this amazing team and amazing support staff. All the players I have worked with in all formats in the last 2 years have been a great experience for me.
Rahul Dravid further said in his statement that at this time the atmosphere of the dressing room is very different, everyone's inner emotions are coming out. As a coach, it is very difficult for me to see all this. I have spent a lot of time with all of them, that is why I know them very well personally. This time is definitely very difficult for them.
After Hardik was out, we implemented Plan B much better.
Hardik Pandya's exit from the tournament due to injury in the match against Bangladesh was definitely considered a big blow for Team India. Rahul Dravid also admitted after the final that Hardik's death definitely affected the balance of the team, but its impact was not visible on the team's performance. In such tournaments you have to go with Plan A, Plan B and Plan C. We had also prepared in a similar manner and had adopted Plan B much better.
read this also
Babar-Rizwan gave this reaction as soon as India lost the match, congratulated Australia in this way
These 3 players proved to be the big culprits in the defeat of Team India, they played a role in the final match.
Latest Cricket News