November 20, 2023 11:18 AM IST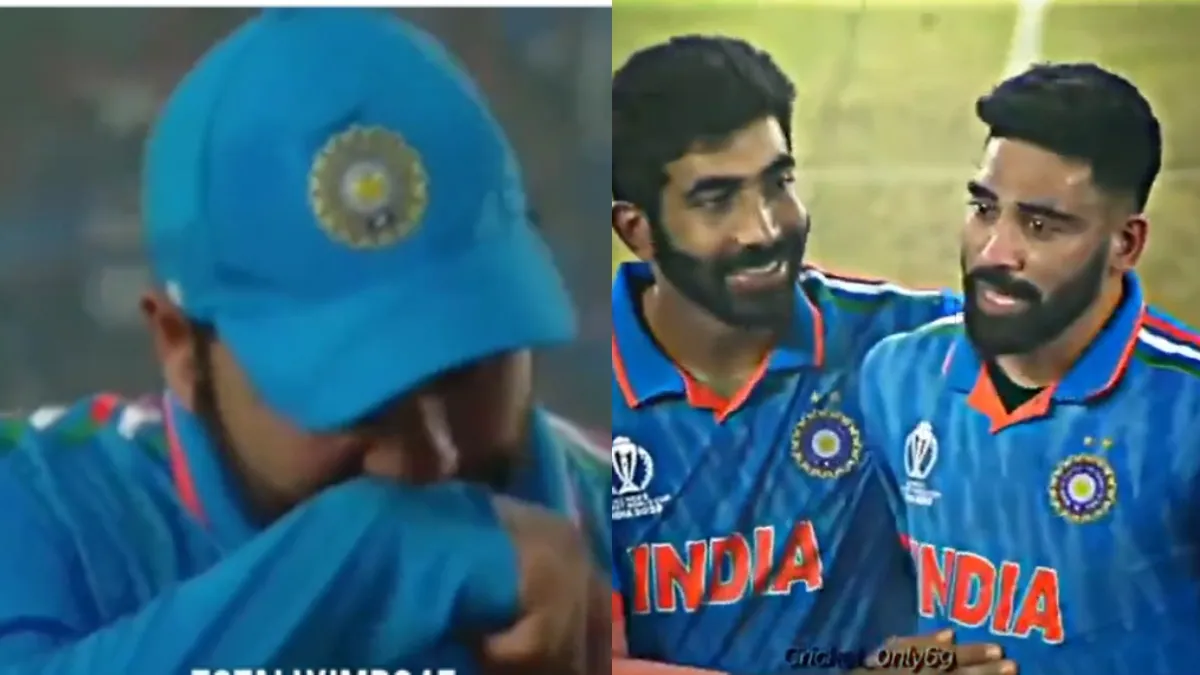 India vs Australia ICC World Cup Final 2023: In the ODI World Cup 2023, the Indian team under the leadership of Rohit Sharma performed amazingly and made it to the finals by winning 10 consecutive matches. In the semi-finals, India defeated New Zealand by 70 runs. Due to this, Indian fans lost their hopes of Team India winning the World Cup trophy. But in the final, Australia defeated India by 6 wickets and with this the dream of crores of Indian fans and Team India of winning the World Cup was shattered. The Australian team has become world champion for the sixth time. After the match, an emotional video of Indian captain Rohit Sharma and Mohammed Siraj has surfaced.
Rohit-Siraj became emotional
All the Indian fans present in the stadium were sad because of the defeat. Everyone's faces had become sad. Many videos are going viral on social media, in which Indian players can be seen crying. After the end of the match, Indian captain Rohit Sharma and fast bowler Mohammad Siraj could not control their tears. He shook hands with all the players but the sorrow of defeat could clearly be seen on his face.
Travis Head scored a century
Batting first, the Indian team scored 240 runs. Virat Kohli and KL Rahul scored half-centuries for Team India. It is because of these players that Team India was able to reach a respectable score. But due to the small score, the Australian team easily chased the target. Travis Head batted brilliantly for Australia and scored 137 runs. It was because of him that the Australian team was successful in winning the match. Glenn Maxwell hits the winning shot.
Rohit Sharma gave this statement after the match
After the match, captain Rohit Sharma said that today the result was not in our favor. We tried everything possible, but this should not happen. It would have been better if there were 20-30 more runs. KL Rahul and Virat Kohli made a good partnership. We were expecting 270-280. Full credit goes to Travis Head and Marnus Labuschagne, who had a great partnership and took us out of the match.
Also read:
KL Rahul did a big feat even after losing the World Cup trophy, even Dhoni could not do it
Dravid's tenure ended with Team India's defeat, will he get the responsibility again?
Latest Cricket News