November 20, 2023 1:32 PM IST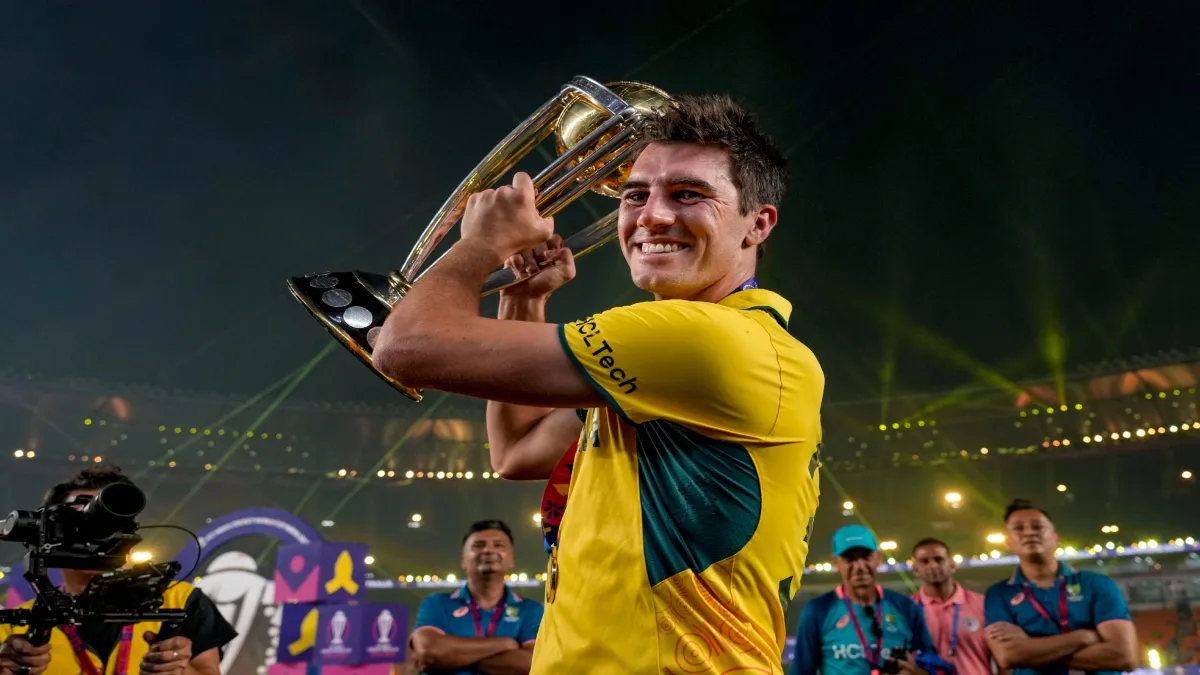 The Australian team won the ODI World Cup 2023 title under the captaincy of Pat Cummins. This is Australia's sixth World Cup title overall. India gave Australia a target of 241 runs to win, which Australia easily achieved. Australia captain Pat Cummins won the toss and decided to bowl first, which proved to be correct. Australian bowlers bowled amazingly in the match. After winning the title, Australian captain Pat Cummins has said a big thing.
Cummins gave this statement
For Australian captain Pat Cummins, silencing the 90 thousand spectators present at the Narendra Modi Stadium by dismissing Virat Kohli in the World Cup final was the most satisfying moment. When Kohli was playing on 54 runs, Cummins dismissed him on a ball taking extra bounce. He said yes I think so. We took a second to acknowledge the audience's silence. It looked like this was also one of those days in which he would score a century, as he usually does and so it was satisfying.
Pat Cummins saw from his hotel room that the blue convoy was moving towards the stadium, which made him a little uneasy. He said that I always like to say that I am comfortable but this morning I was a little nervous. From my hotel room I saw that the blue convoy was moving towards the stadium. After this, while going for the toss, I saw that 130000 people were wearing the blue jersey of India. This is an experience that can never be forgotten. It was a wonderful day but the good thing was that most of the time they did not make any noise.
praised this player
Pat Cummins also praised Travis Head, who played an important role in his team's victory by scoring a century in the ODI World Cup final after the World Test Championship final. He said that Travis Head performed brilliantly. Credit also goes to coach Andrew McDonald and selector George Bailey for keeping him in the team. He was injured and missed half the tournament and keeping him in the team was a big risk. The work of our medical team was also excellent in getting him to a position where he could perform well.
(Input: PTI)
Also read:
'This is Australia's last trophy', Marsh did such a thing as soon as he won the World Cup; Fans were furious
The team which won all the matches of the World Cup and lost the final match, this is their fate so far
Latest Cricket News