November 20, 2023 2:40 PM IST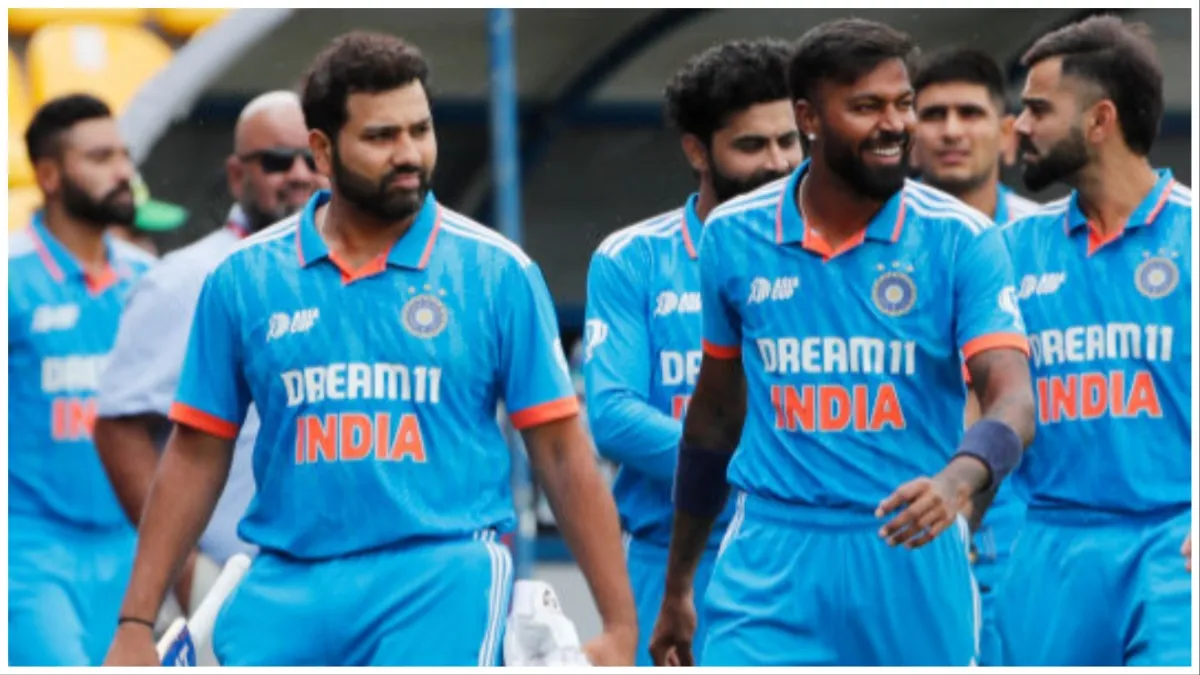 IND vs AUS T20I Series: ODI World Cup 2023 is over. However, what was expected did not happen. The Indian team won all its matches consecutively, but ultimately faced defeat in the final. The Australian team has won the World Cup for the sixth time. However, now Team India does not have a long break. The series of five T20 International matches between India and Australia will start from November 23. But the question is how many players will get rest in this series and who will take charge of the Indian team in T20. Also the question is that how much will change in Team India after the defeat in the final.
Five T20 International matches will be played between India and Australia
The five-match T20 series between India and Australia will start from November 23. Australia had announced its team for this long ago. Australia has made Matthew Wade the captain of the team, while only a few players who played the World Cup will play in this series, the rest will return to their country. The first question is that when will the Indian team be announced for this series, because there are only three days left for the series to start. It is said that the team will be announced from Monday to Tuesday. Also, the command of the team can be given to Suryakumar Yadav or Ruturaj Gaikwad. Apart from Suryakumar Yadav, Ishan Kishan can be such a player who was also playing the World Cup and after this will now be seen in the T20 series also.
Hardik Pandya will not be able to play Australia and South Africa series
If we talk about the team for the T20 series against Australia, out of the 15 players, there will be 12 to 13 players who will not play in this series. Earlier there was a possibility that Hardik Pandya could captain the series, but it has been revealed that he has not yet fully recovered from the injury suffered during the World Cup, hence neither he will be a part of this series nor he will Will be able to go to South Africa, where the Indian team will do a long tour.
Young players will be given a chance in T20 series
It is believed that only the star players of IPL and players who have played in T20 before will be selected for this series. Players like Yashasvi Jaiswal, Ruturaj Gaikwad, Rinku Singh can be included in this. Prasidh Krishna was also included in the Indian team after the injury of Hardik Pandya, but he could not play a single match, but remained with the team. It is possible that he may also be included in Team India for the T20 series. But it is almost certain that senior players like Rohit Sharma, Virat Kohli, KL Rahul, Mohammed Shami, Ravichandran Ashwin will not be a part of this series.
VVS Laxman can be given the responsibility of head coach of Team India.
Who will be the coach of Team India in this series is also a big question in itself. Rahul Dravid's tenure as head coach has ended. Now whether she herself and BCCI want to continue or not, it will be known only in the coming time. If Rahul Dravid leaves the team, then it is believed that VVS Laxman can remain with Team India as the head coach, but whether he will be a permanent coach or will be made for a series, all this has to be announced by BCCI. . But in the meantime, it is certain that after the defeat in the semi-finals of the World Cup, a lot of changes are going to be seen in Team India.
Also read these sports news on India TV
The team which won all the matches of the World Cup and lost the final match, this is their fate so far
'Rohit Sharma is the unluckiest man'; Australian player sprinkled salt on India's defeat
Latest Cricket News