November 20, 2023 6:33 PM IST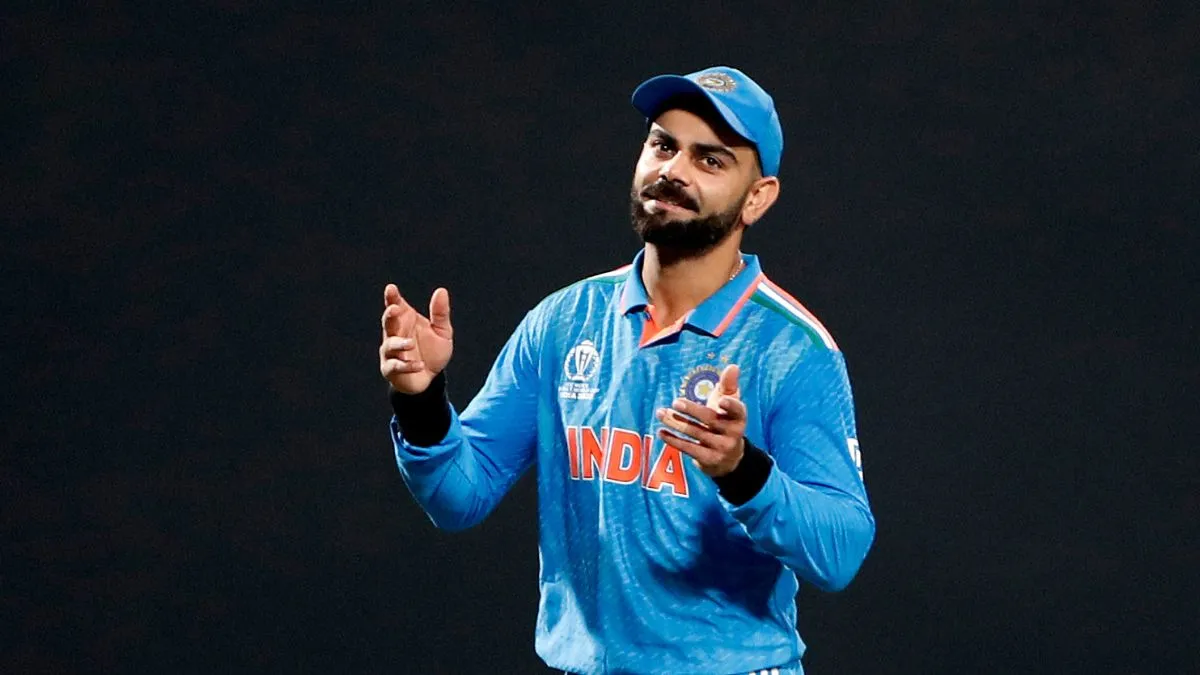 Virat Kohli World Cup 2023: Team India performed brilliantly in the World Cup 2023, but had to face defeat in the final. Virat Kohli was the highest run scorer in the tournament this year. In the World Cup 2023, Virat batted brilliantly and played many match-winning innings. During the tournament, Virat also broke many records of the great batsman Sachin Tendulkar. He made a big record in his name even after the final match.
Virat broke another record of Sachin
The title of Player of the Tournament of the 2023 ODI World Cup was named after Virat Kohli. Virat Kohli won the Player of the Series award for the 21st time. With this, he has become the player to win the most Player of the Series titles in international cricket. Earlier this record was in the name of Sachin Tendulkar. Sachin Tendulkar had won the Player of the Series award 20 times.
Players who have become Player of the Series most times
21 times- Virat Kohli
20 times- Sachin Tendulkar
17 times- Shakib Al Hasan
15 times- Jacques Kallis
Sanath Jayasuriya 13 times
Record breaking performance in World Cup 2023
Virat Kohli batted 11 times in this tournament and scored 765 runs at an average of 95.63. This is also the record for scoring the most runs in a single edition of the World Cup. During this period, Virat scored 6 half-centuries and 3 centuries. That means he scored 50+ runs 9 times.
Scored a half century in the final match also
Virat Kohli also scored a half-century in the final match. In the final match, he faced 63 balls and scored 54 runs. During this, 4 fours were seen from his bat. But his innings were not enough for the team to win the title.
read this also
ODI WC 2023: Just 4 defeats in 3 World Cups broke the title dream
Team announced for Australia series, these players will take the field with the new captain
Latest Cricket News