November 21, 2023 4:52 PM IST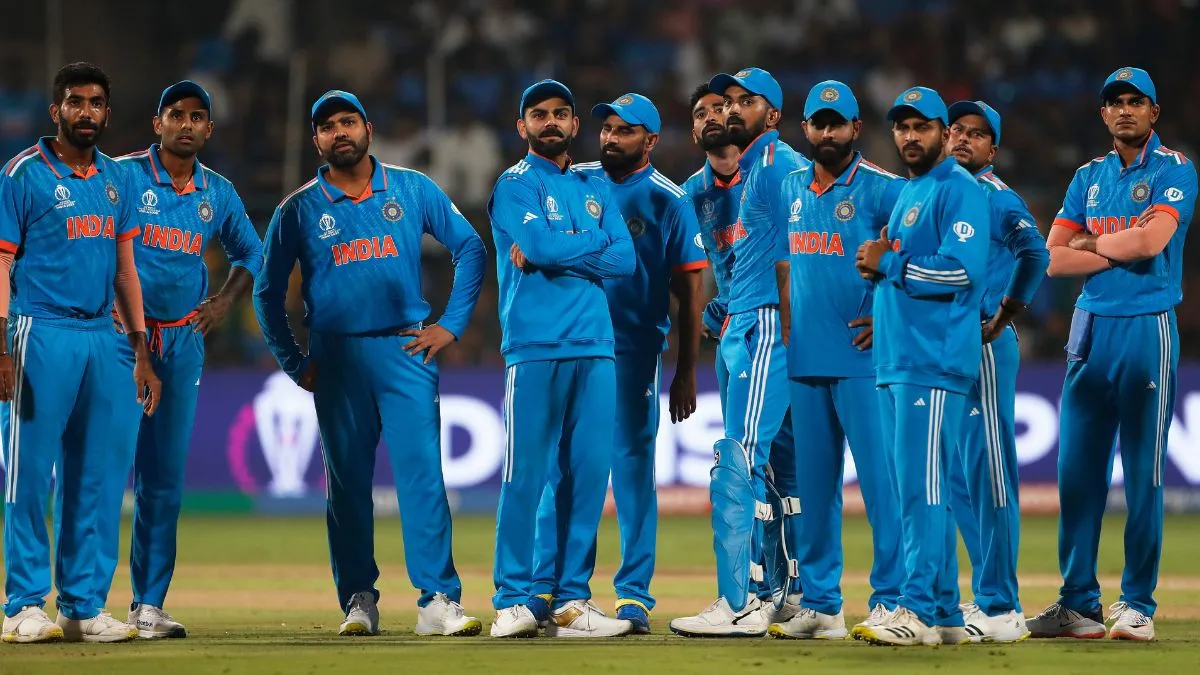 India TV Poll: Team India has not been able to win the ODI World Cup title for the last 12 years. He also had to face defeat in the final match of ODI World Cup 2023. In the final match played between India and Australia, Team India had to face defeat by 6 wickets. Team India's batting was a complete flop in this match. After this, the Indian bowlers failed to take wickets in the middle overs, due to which the dream of winning the World Cup once again remained a dream.
Team India flopped in the final match
Team India made its place in the final by winning 10 consecutive matches. This time Indian players dominated the tournament. While the batsmen scored a lot of runs, the bowlers also wreaked havoc. But in the final match neither the batsmen nor the bowlers could show their talent. In such a situation, the same question was asked to the fans in a special poll of India TV regarding who was responsible behind the defeat of Team India in the final. Fans expressed their opinion on this. Let us know what people said on India TV's poll?
What was the opinion of the fans on India TV's poll?
When India TV wanted to know people's opinion through this poll through its website, thousands of people responded to it. About 15658 people expressed their opinion. During this period, 62.23% people considered batting responsible. That is, according to him, the main reason for Team India's defeat in the final was poor batting. Whereas 8.78 percent people considered bad bowling responsible. While there were also 10.98% people who held poor fielding responsible for the defeat. On the other hand, 18.01% people believe that Team India lost because of the toss.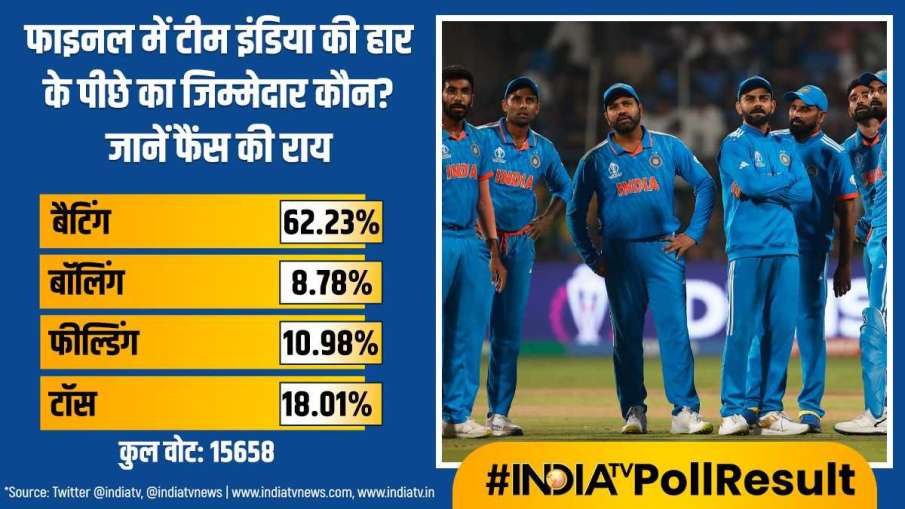 Who is responsible behind the defeat of Team India?
This was how the final of the 2023 World Cup looked like.
In the final of this World Cup played between India and Australia, Team India batted first after losing the toss. But the Indian team's innings was all out after scoring 240 runs in 50 overs. Kyle Rahul scored 66 runs in 107 balls, which was the biggest innings for India in this match. Whereas, Virat Kohli scored 54 runs on 63 balls. Secondly, Australia achieved this target only at the loss of 4 wickets. In this match, Travis Head scored a brilliant century for Australia.
read this also
Big change! Now India-Australia T20 series will be seen on this channel, know where the live streaming will be.
IPL 2024: RCB can drop these players before the auction, big names also included
Latest Cricket News