November 21, 2023 5:02 PM IST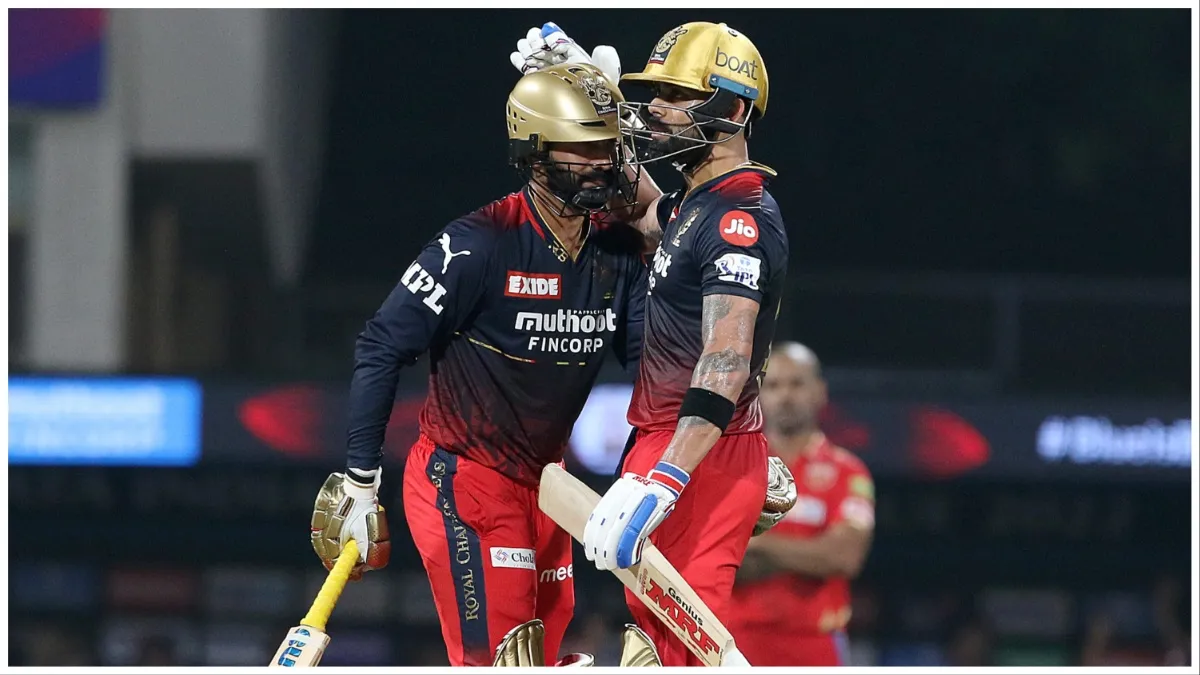 IPL fever is about to rise once again. Although it is believed that the excitement of IPL next year will start from the end of March, but from now on IPL is being talked about because there will be an auction for it in the coming days and the players will move from here to there. From the news that has come out so far, it has been revealed that the auction will be held on December 19. This will be the first time that after India, players will be auctioned in Dubai. But which players the teams are going to release will be announced in advance. That means the list of released and retained players will be known. Like every time, this time too all eyes are going to be on RCB i.e. Royal Challengers Bangalore.
Only Faf Du Plessis can remain the captain of RCB
RCB is identified with former captain Virat Kohli, even though he is not the captain. At present, the command of the team is with Faf Du Plessis and it is believed that he can be seen captaining in the next season also. Virat Kohli is an integral part of the team. He has been associated with this team since the first IPL. Neither did he think of going to another team nor did the team ever think of releasing him. Talking about the team's purse at this time, it has come to light that they have only Rs 1.75 crore left. There is also news that BCCI will add Rs 5 crore to the accounts of all the teams. After this, this amount can go up to around Rs. 7 crores, but even with this amount, the chances that the team will be able to buy any big player are very less.
RCB will have to release some expensive players to increase the purse
Royal Challengers Bangalore will have to release existing players to buy big players in the next season, so that their money can also be added to the purse. Now the question is who are the players who can be released. The first name that comes up is that of Kedar Jadhav. Although Kedar had gone unsold in the last auction, but a player got injured in the middle, so he had to be included in the team. Whereas Wayne Parnell, Finn Allen and David Willey can be such foreign players, whom the team can ask to leave. If we talk about Indian players, then there will definitely be a discussion in the management about Dinesh Karthik. He has not played any match since last year's IPL and is also out of Team India. Although anything can happen, there is very little chance that he will be able to make a comeback in Team India. In such a situation, don't know whether RCB will like to play only IPL to IPL or not.
Anuj Rawat may get the responsibility of keeping
If Dinesh Karthik is released then the question will be who will do the keeping. For this, the team has Anuj Rawat as the Indian option, who is performing well. He impressed to a great extent in the last IPL. Anyway, DK is almost 38 years old and there is still time for IPL, till then there is doubt about whether he will be able to play. The names of other Indian players that RCB can release include Sonu Yadav and Himanshu Sharma. But let us tell you that till now nothing has been said by RCB regarding the release of any player, the picture will be completely clear only after the list comes.
Also read these sports news on India TV
IND vs AUS T20I: Team India's playing eleven could be like this in the first match
2 more big changes in Pakistan cricket, this former player became bowling coach
Latest Cricket News