November 21, 2023 6:09 PM IST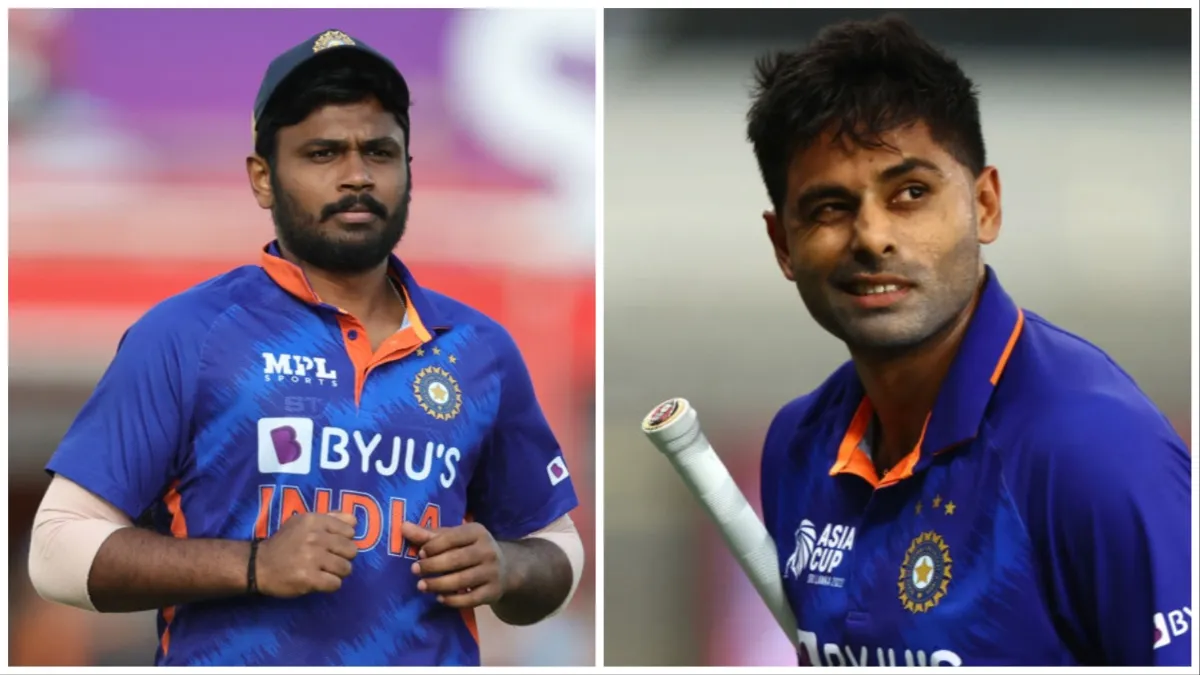 After losing the ODI World Cup final match against Australia, now Team India will again face the same team, it is another matter that now T20 series will be played and there has been a change in the players too. This time, while on one hand the captain of Australia is Matthew Wade, on the other hand Suryakumar Yadav is the captain of the Indian team. But in this team, one such player has not got a chance, who was believed to be in the team. He is Sanju Samson. Sanju Samson is not being given continuous opportunities and whenever this happens to him, his fans come out vocally on social media. But do you know the figures of Surya and Sanju in T20 International? Let's take a look.
Surya's excellent figures in T20 International
The series with Australia will be played on T20 format, so let's take a look at this. Suryakumar Yadav has played 53 international matches in T20 so far. He has batted in 50 innings. 1841 runs have come from his bat. Surya's average in this format has been 46.02, while his strike rate is more than 172. He has three centuries and 15 half-centuries in his name in T20. The special thing is that Suryakumar Yadav is currently the number one batsman in the ICC T20 rankings.
Here are Sanju's figures
Talking about Sanju Samson, he has played 24 T20 International matches. In this he has 374 runs in his name. His average is 19.68 and strike rate is 133.57. He doesn't have a single century in his name, but one half-century has definitely come from his bat. In such a situation, if we look at the figures of both, there is a lot of difference and Suryakumar Yadav is far ahead of Sanju Samson. But this does not mean that Sanju will no longer get a chance in T20. The T20 World Cup is to be played next year immediately after the IPL, for this the testing of players is starting from now. It is possible that Sanju may get a chance in some more series to come, but what is needed is whether he will be able to prove himself during this time and cement his place in the team.
Also read these sports news on India TV
IPL 2024: RCB can drop these players before the auction, big names also included
IND vs AUS T20I: Team India's playing eleven could be like this in the first match
Latest Cricket News