November 20, 2023 3:05 PM IST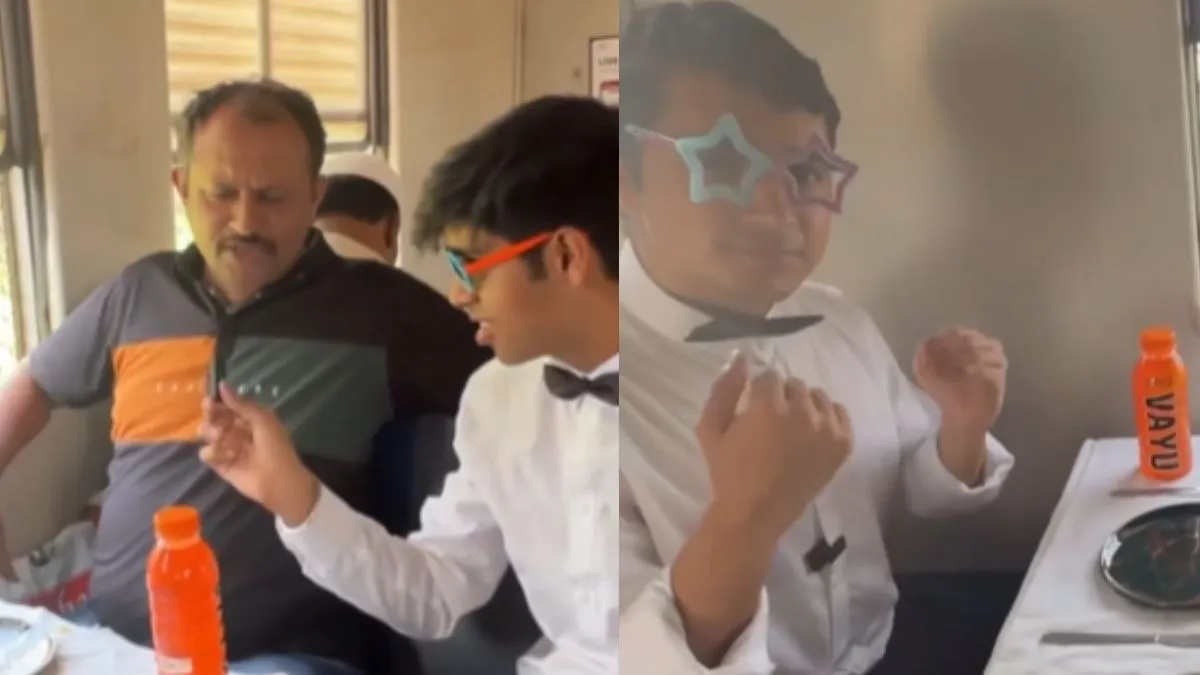 Mumbai is one of the busiest cities in the country and its local trains are called the heartbeat of the city. All the people living in Mumbai, whether they are local or coming from outside, mostly travel by local trains. There are food shops on the platform of almost every station, however, the pleasure of eating food in the train during the journey is different. In such a situation, if we tell you that two people have built a temporary restaurant in Mumbai local, then you will not believe it but it is absolutely true. The video of the temporary restaurant built in Mumbai is also going viral on social media.
The strange work and new idea done by two people in Mumbai local is being greatly liked on social media. Aryan Kataria and Sarthak Sachdeva shared the moments of their journey so far in Mumbai local trains. In a video on his Instagram handle, he explained the preparations made to turn the idea into reality, including the invitation. The video showed the contact information, date, time and location of the inauguration of the "Tasty Ticket", which will provide free food to all customers.
In the video, both of them installed a small folding table in a local train compartment and covered it with a cloth. After this he formally gave the menu to the passengers. As can be seen in the video, after this he served Maggi with ketchup and Jalebi with ajwain to the passengers. The video shared on Instagram received over 99,000 likes and many reactions. Among these, one user commented, "While eating, if the alighting station has arrived." While another user said, "This is very good."
Read this also- Which is the first IIM of India