November 21, 2023 5:19 PM IST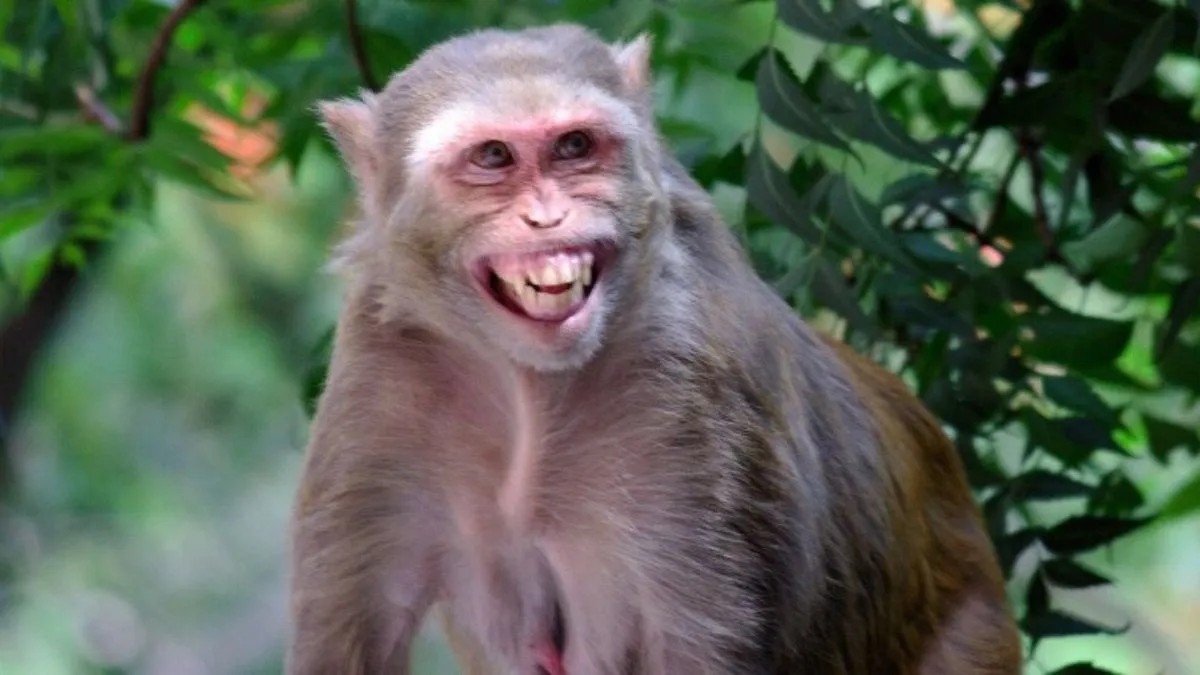 Many videos go viral every day on social media. There are some videos which everyone gets shocked after watching, whereas after watching some videos people start feeling shy. But after watching the video which is going viral now, you will burst out laughing. Actually, while bathing in water at the ghat, a girl teased the monkey. After this the monkey made her boyfriend its target. After seeing what happened next, you will not be able to stop laughing.
The video went viral
Nowadays a video is going viral on social media which can teach you a good lesson. In the video, a couple was having fun underwater while bathing at the ghat. Meanwhile, a monkey came and sat on the stairs in front of him. The girl happily threw water on the monkey. The monkey did not like this. As soon as the monkey moved forward to attack them, the girl ran away. After this the boy got trapped. The monkey jumped and caught the man's hand. The man somehow freed his hand and ran away from there but the monkey started running behind him. Many people standing on the ghat started laughing at him while making his video. What happened next was not captured in the video.
people said this
This viral video has been shared on the social media platform Instagram from a page named comedynation.teb. The caption accompanying the video reads, 'Kare koi aur bhare koi.' Till the time of writing the news, 32 thousand 900 people have watched the video. After watching the video, a user wrote – We are boys sir, this happens with us. Another user wrote – In the process of watching a video, I don't know how many people had to see in underwear. The third user wrote – Every time it is the girl's fault.
Watch viral video here
read this also-
Hey brother! This alarm will put even Kumbhakarna to sleep, after watching the video people said – 'This is an amazing item'
This is impossible! Milk-giving 'goat' dominates social media, people surprised to see viral video