November 21, 2023 7:34 PM IST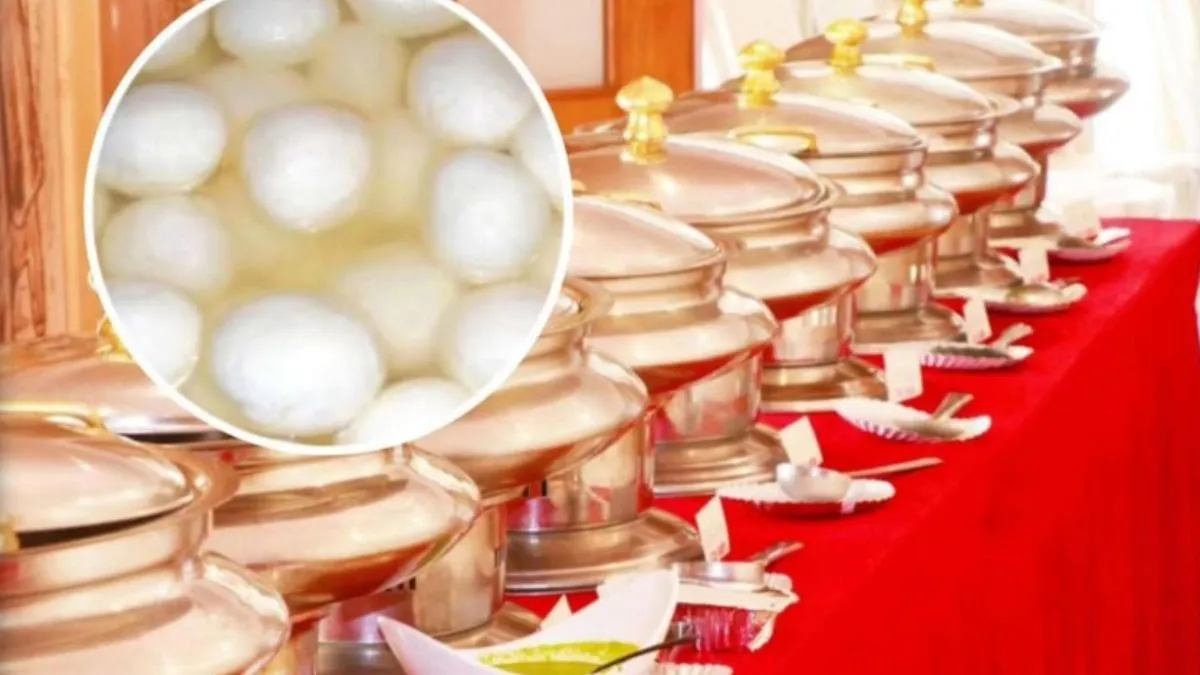 Marriage is a special moment in everyone's life. Both the bride and groom make every possible effort to make their wedding grand and memorable. From beautiful decorations to many food items, many things are prepared in the wedding. But have you ever thought that this food item can cause fights in marriage? Actually, a wedding in Agra is being discussed a lot on social media because two parties clashed with each other because of Rasgulla. It is also being claimed that 6 people were injured in this fight.
Discussion is happening on social media
There is a lot of discussion on different platforms of social media about that wedding in Agra where two parties clashed with each other just because of Rasgulla. The fight became so serious that 6 people were injured. Posts related to this fight are becoming quite viral on social media.
Police gave this information
This viral post was declared true by Uttar Pradesh Police. Fatehabad ACP gave information about this fight by sharing a video on @agrapolice Twitter handle. He told that, 'On the night of 19 November 2023, there was a wedding in Bhopalpura of Shamshabad police station. One party took a dig at the other party regarding the demand for Rasgulla in the wedding. After this there was a fight between both the parties. The police immediately got all the injured treated.
He further said that till now no complaint has been received from any party in this matter. As soon as we receive the complaint, we will take action in the matter.
People gave such reactions
After seeing this post going viral on social media, people have made a lot of funny comments. One user wrote – There were Rasgullas so nothing much happened, if there were Gulab Jamuns then 10-12 people would have been murdered. Another user wrote – This can happen only in Uttar Pradesh. The third user wrote – This is too much.
read this also-
Girl finds strange way to earn money, offers half of her own bed on rent, you will feel dizzy after hearing the rent
The couple was bathing together in the river, then the girl got into trouble with the monkey, what happened next…