November 21, 2023 8:35 PM IST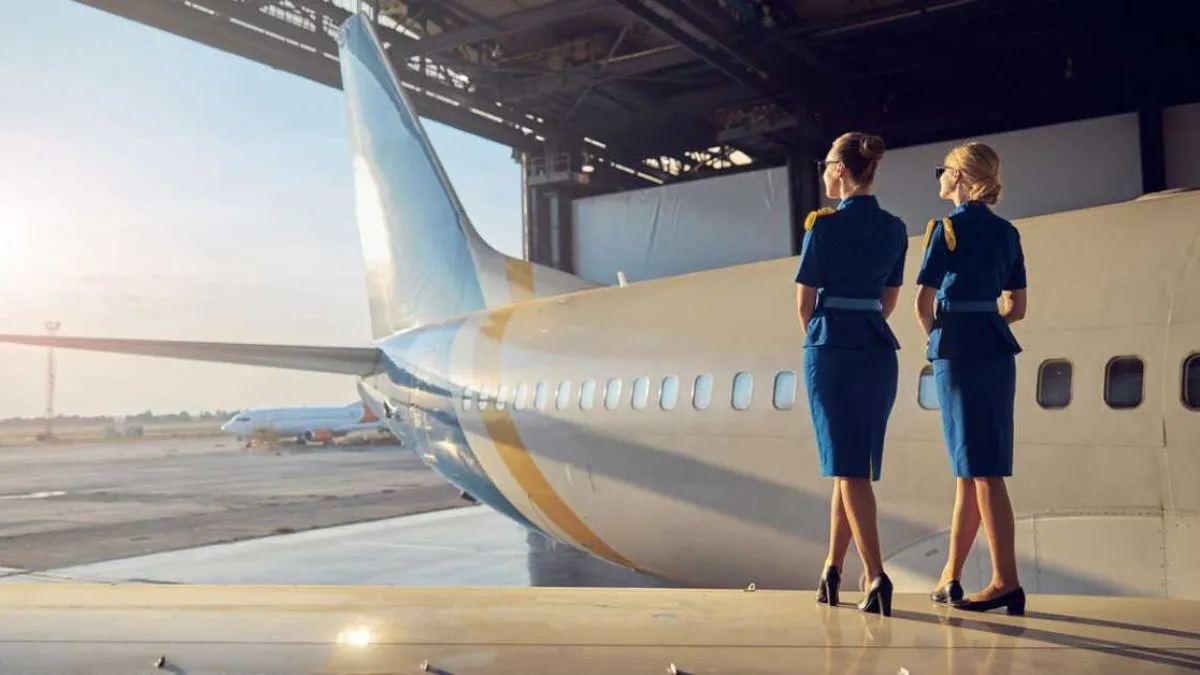 You must have traveled by plane at some point or the other. Whenever you board a plane, you must have seen that an air hostess stands near the gate to welcome people. Air Hostess welcomes every person by saying Hii or Hello and wishes him a happy journey. But now a video is going viral on social media. In the video, a child interrupts the air hostess for hii. The video after this is quite funny.
Leave Hii, Hello and…
In the video going viral on social media, you can see that an air hostess is standing to welcome everyone. Here a child will be seen in the camera who asks the people standing in front of him to walk. As soon as the air hostess folds her hands to welcome the child and says hi, the child stops her. After this the child tells him, 'Leave Hii, Hello, say Hare Krishna.' After this, the air hostess starts laughing and welcomes the child by saying 'Hare Krishna'. After this, other passengers already sitting in the plane are also seen calling the child 'Hare Krishna'.
Video went viral
This video has been shared on social media platform X (earlier Twitter) by a page named @HasnaZaruriHai. The caption of the video reads, 'It is very beautiful. This is the result of teaching values ​​at the right age. After watching the video, users are writing 'Hare Krishna' in the comments. Till the time of writing the news, about 6 thousand people have watched the video.
Watch a cute video here
read this also-
It's the height of! The wedding house became an arena of war, a fierce fight broke out between the two parties for the desire of Rasgulla.
Girl finds strange way to earn money, offers half of her own bed on rent, you will feel dizzy after hearing the rent