November 21, 2023 10:38 PM IST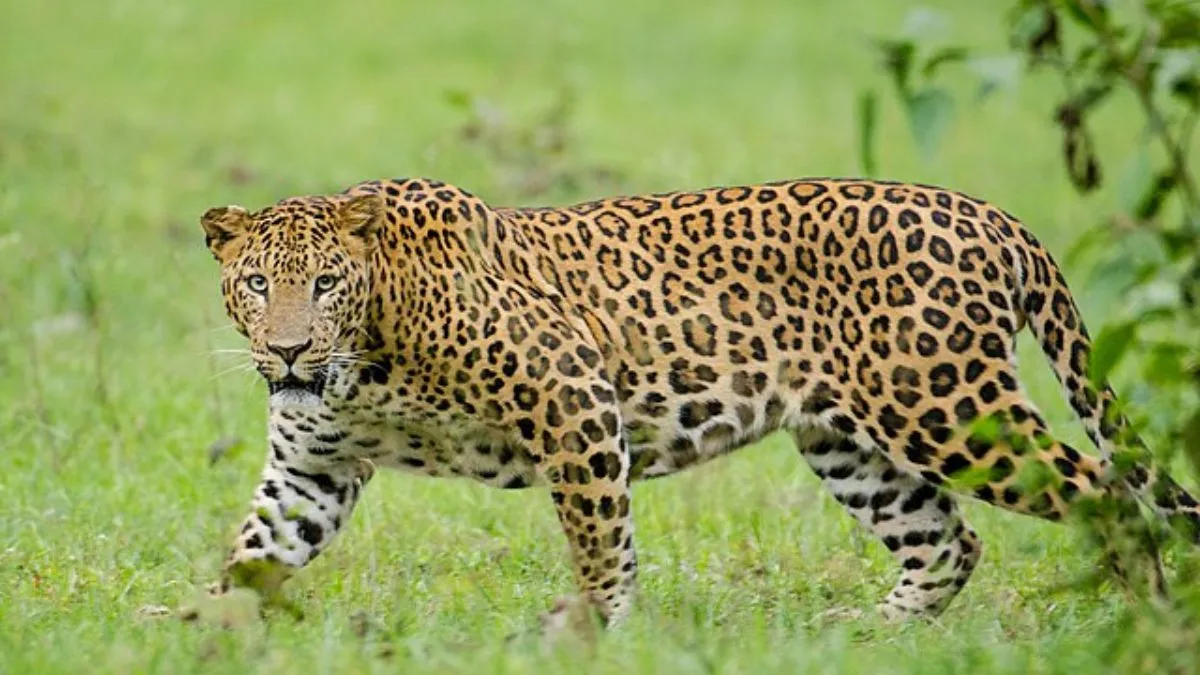 Man considers his home to be the safest place. No matter what happens in the world, if a man stays in his home then he considers himself safe. But now it seems that even the house is no longer safe for humans. Actually, after watching the video which is going viral on social media, you too will be forced to think like this. In the viral video, a leopard has been rescued from the bedroom. People were shocked after watching the video.
Leopard found in bedroom
A video is becoming quite viral on social media. In the video you can see that a police and rescue team are descending from the first floor of a house. An animal is seen in his hand. As soon as the camera focuses on that animal, everyone's senses are blown away. Actually, the police and rescue team are rescuing a leopard from the house. People are sharing the video a lot on social media.
According to some media reports, this incident took place on November 19, when he was found in a house in Nashik. This leopard was found hiding in the bedroom and was safely rescued by the forest department officials.
Watch viral video here
People gave such reactions
This video has been shared on social media platform X (earlier Twitter) by a page named @HasnaZaruriHai. The caption accompanying the video states, 'A leopard found in the bedroom in Nashik.' Till the time of writing the news, 16 thousand people have watched the video. After watching the video, a user wrote – Maybe he must have come to watch the match. Another user wrote – What was this leopard doing in the bedroom? The third user wrote – Amazing news.
read this also-
Viral Video: As soon as she said hi, the child interrupted the air hostess and said, 'Hello, leave it and…'
It's the height of! The wedding house became an arena of war, a fierce fight broke out between the two parties for the desire of Rasgulla.