November 21, 2023 11:48 PM IST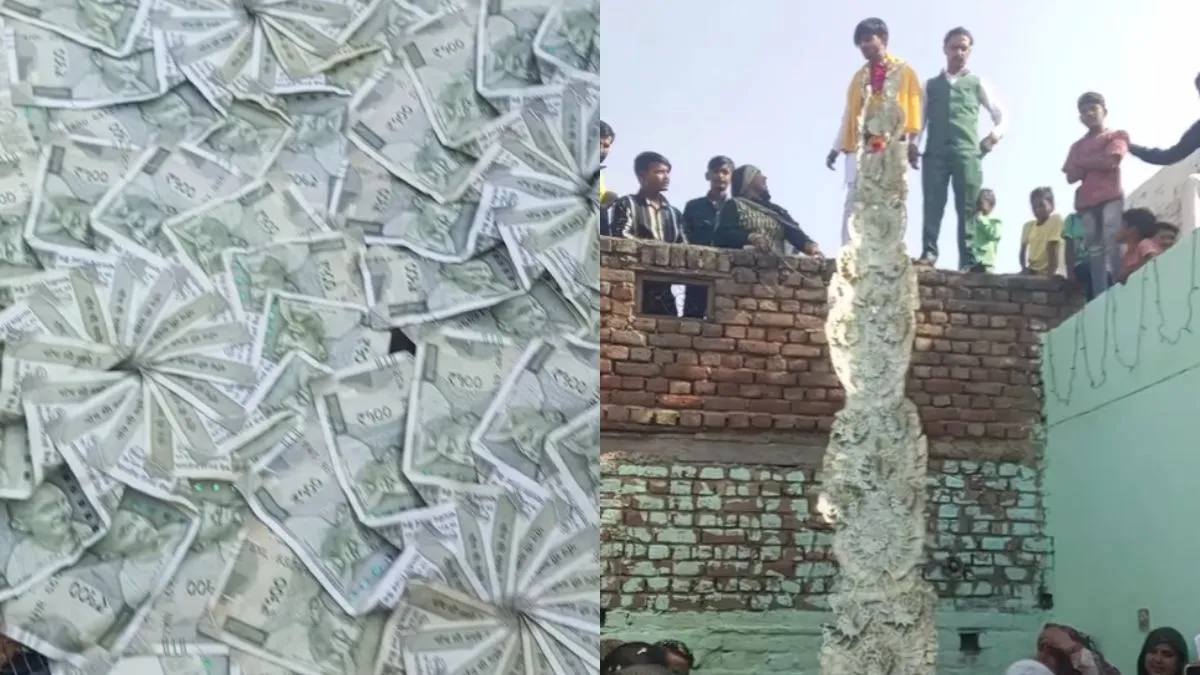 Marriage is a very special moment in every person's life. People try to make it special in different ways. Some get pre-wedding shoots done and some invite big celebrities to the wedding. But to make his marriage special and memorable, this person did something which you have never seen before. Actually, the groom made a long garland of Rs 500 notes for himself. This video of his is now going viral on social media.
garland worth 20 lakhs
If you are from North India or have attended any wedding in North India, then you must have noticed one thing that here the groom is given a garland of currency notes before the wedding procession. Notes of Rs 10, 20, 50, 100, 200 or 500 are placed in this garland. A garland of Rs 500 notes is rarely seen. Recently a similar garland was seen on social media. In fact, in the viral video, a groom wore a garland worth Rs 20 lakh made of Rs 500 notes to show his affection. This garland was so long that the groom climbed onto the roof, yet the garland remained long. After watching the video, people had a lot of fun.
What did people say?
This video was shared on the social media platform Instagram by a page named dilshadkhan_kureshipur on November 13. The caption accompanying the video said that this garland is worth Rs 20 lakh. Till the time of writing the news, the video has been viewed by 16.7 million people. After watching the video, a user wrote – Brother, you should have built a house first. Another user wrote – The entire family seems to be bookies. The third user wrote – Looks like brother has won in Dream 11.
Watch viral video here
read this also-
As soon as I woke up in the morning, the leopard gave a surprise in the bedroom, after that something like this happened…
Girl finds strange way to earn money, offers half of her own bed on rent, you will feel dizzy after hearing the rent