November 20, 2023 9:32 AM IST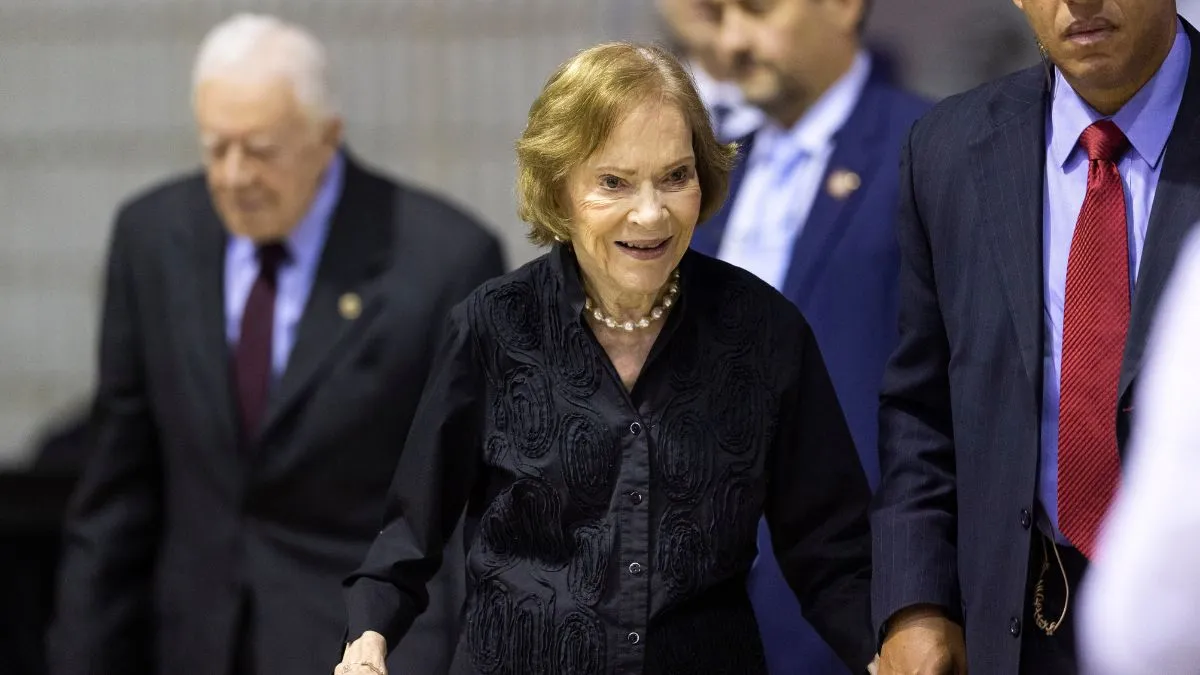 Washington: Rosalynn Carter, wife of former US President Jimmy Carter, has passed away. He breathed his last at the age of 96. There is a wave of mourning in America due to his death. Let us tell you that Rosalynn Carter has served as a mental health reformer and social worker. The US government issued a statement informing about Carter's death. There is mourning everywhere due to his demise.
Jimmy Carter became emotional
In a statement given to CNN, former President Jimmy Carter said that Rosalynn was my equal partner in everything I have ever achieved. He said that whenever I needed it, he showed me the way and encouraged me. As long as Roslin lived in this world I knew that there was someone who loved me and always stood by me. Let us tell you that Rosalynn stood with Jimmy Carter in every situation.
were together for a long time
Jimmy Carter and Rosalynn Carter remained married for a long time. Their relationship was years old. Both of them spent a long time with each other as husband and wife. Both of them celebrated their 77th wedding anniversary in July. Both traveled and worked in many parts of the world. They traveled together to many countries around the world. This included visits to Cuba, Sudan and North Korea. Jimmy Carter was awarded the Nobel Peace Prize in 2002.
She was suffering from a disease called dementia.
As an important and influential figure, Rosalynn Carter played an important role in the White House from 1977 to 1981 during her husband's presidency. Roslin's Carter Center organization informed that in May last year, she was diagnosed with a disease called dementia. After being diagnosed with the disease, he was given a lot of treatment. Later his treatment was started at home.
Read also,
Napoleon Bonaparte's cap made auction record, sold for crores of rupees, know its specialty
Israel-Hamas war: Houthi rebels hijacked a ship coming from Turkey to India, know the reason
Latest World News