November 20, 2023 11:38 AM IST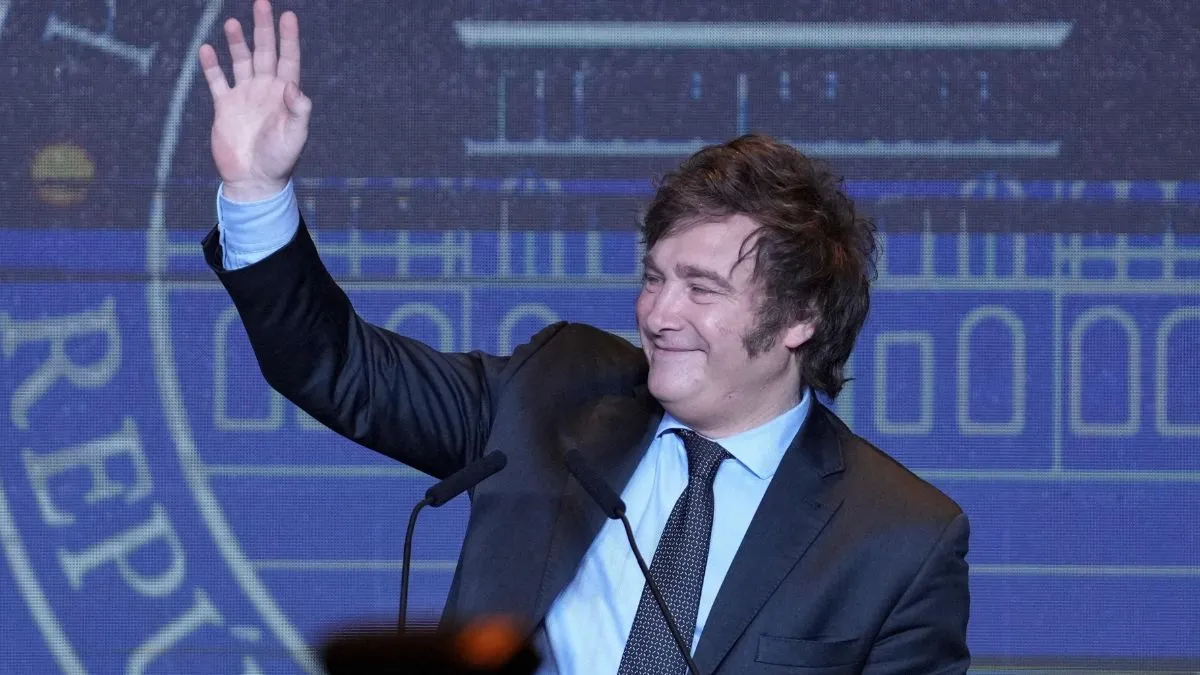 Argentina News: Javier Milla will be the next President of Argentina. Voting for the post of President took place on Sunday. In this voting, Xavier Millai got 55.8 percent votes. On the other hand, his rival and current Finance Minister Sergio Massa was also in the race for the presidency. But he could get only 44.2 percent votes. With the victory, the celebration of supporters of Javier Millai and his party has started. Javier Milla has won Argentina's presidential election. He is considered anti-China and Trump supporter.
According to the information, right-wing leader Xavier Millai is considered a staunch supporter of former US President Donald Trump. He is the leader of the Argentine political party La Libertad Avanza. During his election campaign, Millay had promised voters that he would bring about massive changes in Argentina, which is currently going through an economic crisis. The people of Argentina expressed confidence in him regarding this change and he lived up to the public's trust by winning the presidential election. Now he will have the responsibility of getting Argentina out of the economic crisis. On the other hand, Sergio Massa has accepted his defeat after the election results came out. Vijay has also congratulated candidate Javier Millai for becoming the next President of the country.
What was the most important issue of the election?
Economy and inflation were big issues during the elections in Argentina. Inflation in Argentina has increased by 140 percent. Meanwhile, Sergio Massa's party, the Peronist Movement, has ruled for 16 of the last 20 years. After the election results, Masa said in his statement that the people of Argentina have chosen a different path. Along with congratulating Millai on the victory, Masa said that he will soon retire from active politics.
Javier Mieli is considered a Trump supporter
Javier Milla is a far-right leader and is often compared to former US President Donald Trump in Argentina. Like Trump, Milley also does not believe in climate change. After the victory, Millay said that Argentina's reconstruction begins today. Today is a historic day for Argentina. Born on October 22, 1970 in Buenos Aires, Javier graduated in Economics from the University of Belgrano. Then he also did master's and doctorate in economics. Millay may be sworn in as the new President of Argentina on December 10, 2023.
Latest World News