November 20, 2023 1:33 PM IST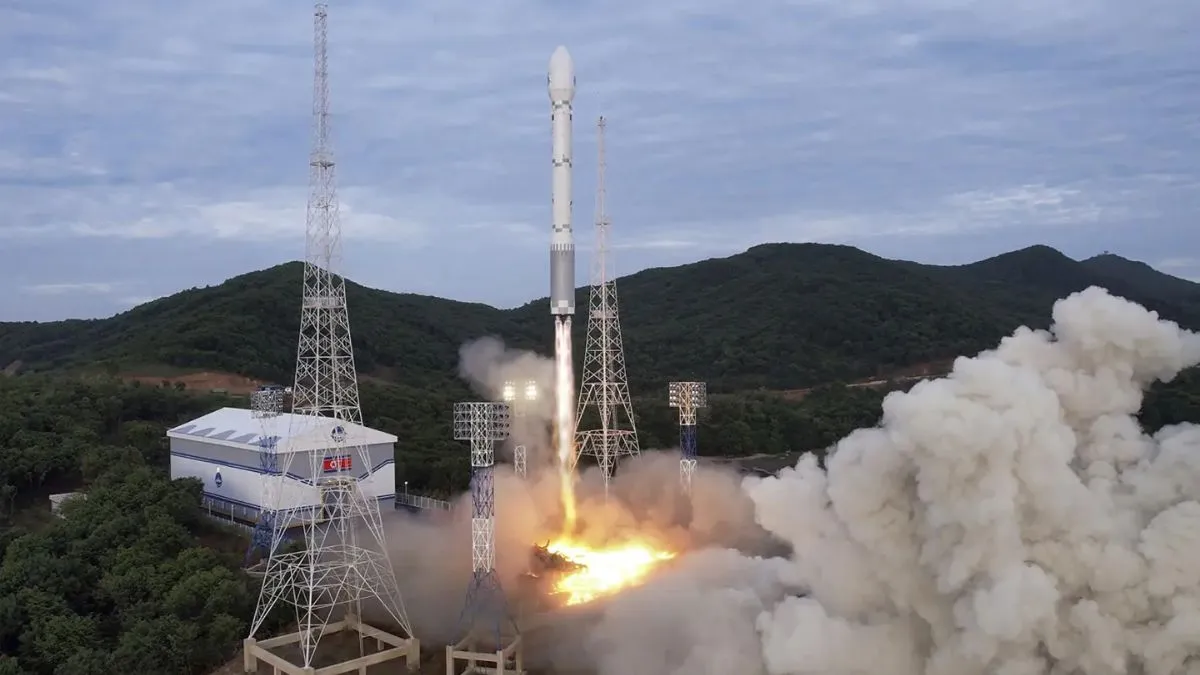 South Korea Vs North Korea: The tension between South Korea and North Korea is well known. North Korean dictator Kim Jong remains in the headlines every day for the news of missile testing. At the same time, South Korea and Japan remain troubled by these 'actions' of the North Korean dictator. Meanwhile, North Korea is currently making efforts to launch a 'spy' satellite, so that it can keep an eye on the entire area around it. South Korea is furious over this. Also, South Korea has warned not to launch the spy satellite.
South Korea's military warned North Korea not to proceed with its spy satellite launch plan and said on Monday that Seoul could suspend an inter-Korean peace deal and resume aerial surveillance of forward areas in response to the launch. Can do. North Korea failed in its first two attempts to put a military spy satellite into orbit earlier this year and did not make a third attempt to put a satellite into orbit in October.
Effort to launch spy satellite with Russian technology
South Korean officials said North Korea was probably delaying the launch of the satellite because it was receiving Russian technical assistance and could launch in the coming days. Senior South Korean military officer Kang Hopil appealed to North Korea to immediately abort its third launch attempt. "If North Korea launches a military spy satellite despite our warnings, our military will take necessary measures to protect people's lives and safety," Kang said in a statement.
South Korea's Defense Minister said this
South Korean Defense Minister Shin Wonsik said in an interview with public broadcaster KBS on Sunday that the launch is expected to take place later this month and that South Korean and US officials are monitoring North Korea's activities. The United Nations Security Council bans any satellite launch by North Korea because it considers it a test of its missile technology.
South Korea made this allegation
Kang said North Korea needed a spy satellite to improve surveillance of South Korea, but its launch was also aimed at boosting its long-range missile program. South Korea has accused North Korea of ​​acquiring Russian technology to enhance its nuclear and other military capabilities in exchange for supplies of conventional weapons to support Russia's war.
Latest World News