November 21, 2023 9:07 AM IST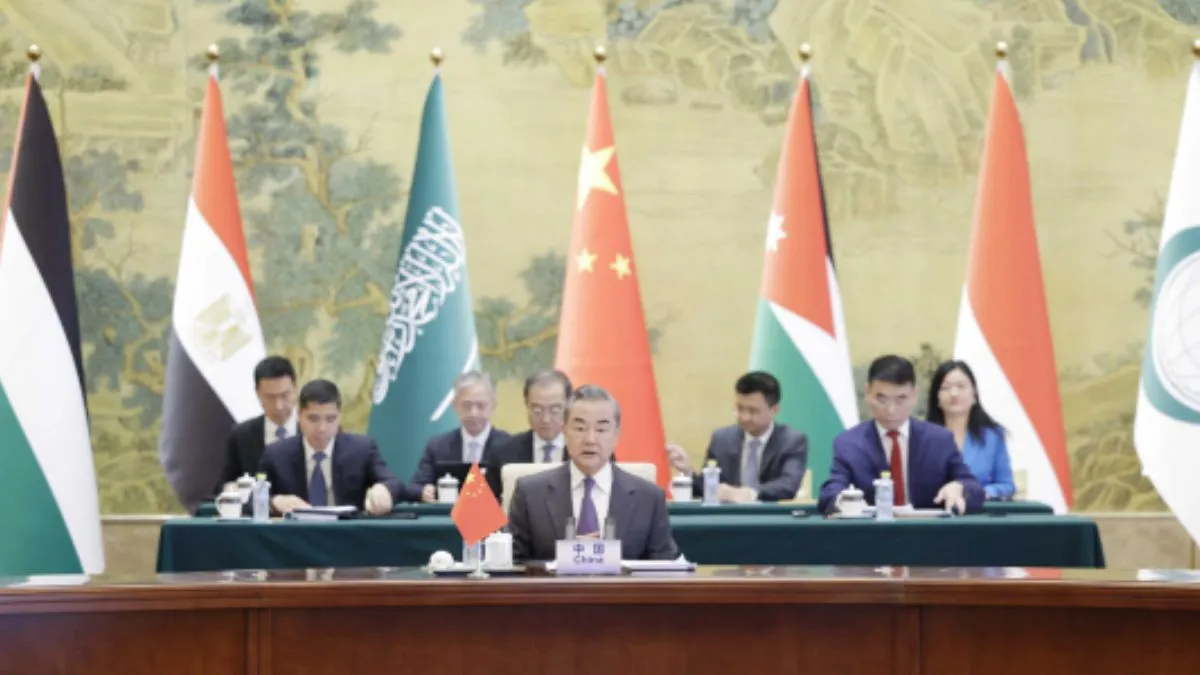 Beijing: Chinese Foreign Minister Wang Yi welcomed the foreign ministers of 4 Arab countries and Indonesia in Beijing on Monday. On this occasion, Yi said that his country will work with 'our brothers and sisters' in the Arab and Islamic world to end the war in Gaza as soon as possible. The ministers from Saudi Arabia, Egypt, Jordan, the Palestinian Authority and Indonesia decided to kick off the tour from Beijing as part of their upcoming visit to various countries, showing China's growing geo-political influence and its long-term support for the Palestinians.
'China is a good friend and brother of Islamic countries'
Wang Yi told the visiting foreign ministers that his decision to start the visit from Beijing reflected his tremendous confidence in China. In his opening remarks at the state guest house before the start of the talks, the Chinese Foreign Minister said, 'China is a good friend and brother of Arab and Islamic countries. We have always firmly defended the legitimate rights and interests of the Arab (and) Islamic countries and have always strongly supported the Palestinian people.' China has long supported the Palestinians and criticized Israel over settlements in the occupied territories.
China mediated between Iran and Saudi Arabia
China has not criticized the Hamas attack on October 7, while the US and other countries have called it a terrorist act. However, China's economic ties with Israel are growing. Saudi Arabia's Foreign Minister Prince Faisal bin Farhan Al Saud called for an immediate ceasefire and humanitarian aid and relief to the Gaza Strip. He said, 'We are still facing dangerous developments and a humanitarian crisis that requires international solidarity to deal with and combat it.' In March, with the mediation of China, Saudi Arabia and Iran reestablished relations after 7 years of tension.
'Israel wants this to be its last war'
Prince Faisal said late last week that the five foreign ministers would visit capitals of several countries in an effort to push for a ceasefire, get aid to Gaza and end the war. Organization of Islamic Cooperation (OIC) Secretary General Hissen Brahim Taha is also accompanying him on his visit to Beijing. Palestinian Authority Foreign Minister Riyad al-Maliki said, 'This is not Israel's first war against the Palestinian people. However, Israel wants this to be its last war, where it takes complete control over the remaining historic land of Palestine.
Latest World News