November 21, 2023 3:13 PM IST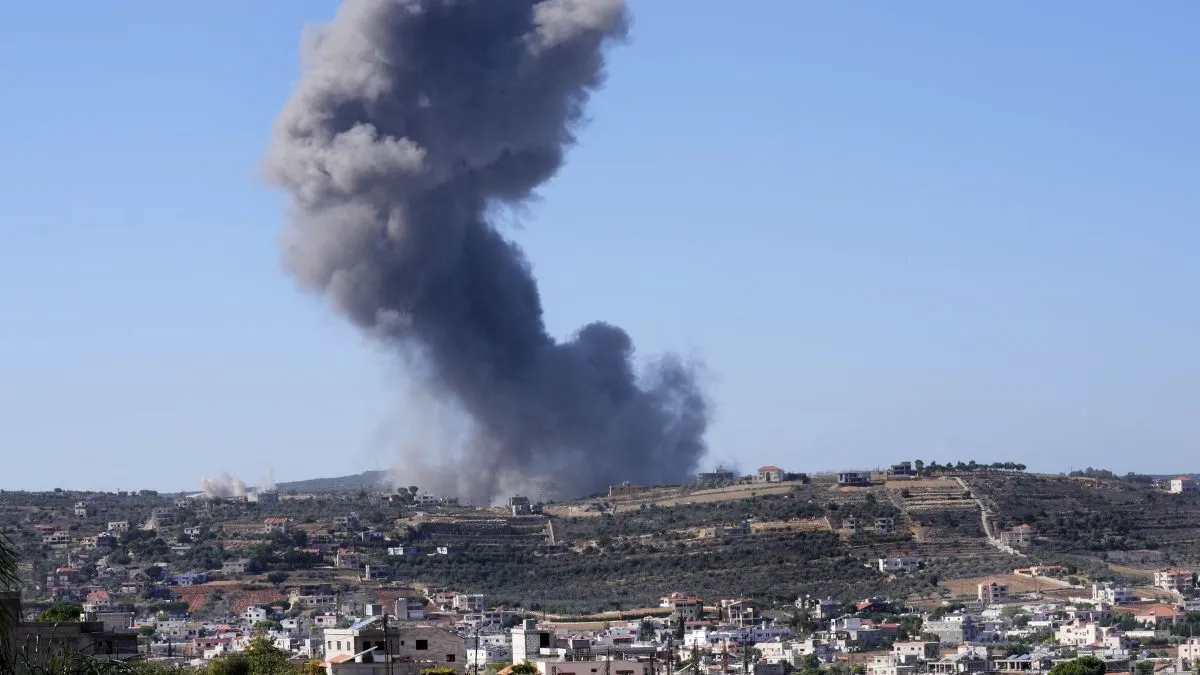 Israel Hamas War: The echoes of the war between Russia and Ukraine may not be heard between the war between Israel and Hamas, but this war is also not over yet. Meanwhile, the Ukrainian refugees who left Ukraine and came to Israel to live in peace due to the war between Russia and Ukraine, have had the misfortune of having to live in an environment of war here too. Since February 2022, more than 45 thousand Ukrainian citizens have taken refuge in Israel.
Ukrainian citizens who left their country and took refuge in Israel after Russia's attacks on Ukraine are once again forced to live in an environment of war. They are having to face again what they left behind in their country. More than 45,000 Ukrainian citizens took refuge in Israel after Russia invaded Ukraine in February 2022, according to the Central Bureau of Statistics and aid groups. Tatyana Prima, who came to Israel from Ukraine about a year and a half ago after the devastation caused by Russia in the city of Mariupol, thought that she had left behind the sounds of bomb blasts in her life, but once again she has to live in the same environment. Is.
When I left Ukraine, I had to face war in Israel.
She managed to escape Ukraine safely with her injured husband and young daughter and took refuge with her family in southern Israel. They felt that peace was gradually coming into their lives, but this peace ended again with the attack on Israel by the extremist group Hamas on October 7. He said, 'These sounds of bomb explosions hide the wounds that were received during the Russian attack in Mariupol.'
Mariupol city has been most affected
Mariupol has been one of the cities in Ukraine hardest hit by Russian attacks, with people wandering for food and water amid bombardment for several weeks. Due to lack of telecommunication facilities, these people were cut off from the whole world. Prima said that during the early weeks of the war he cooked outside the house, used snow for drinking water and took shelter with relatives on the outskirts of the city. She said, 'But the shelling intensified and rockets were falling nearby, when my husband got injured, we decided to leave from here.'
There is an atmosphere of war in Israel too, finding solutions to deal with it
He said, 'That day was like going to hell for us.' Since there is now a war situation in Israel, like Prima, most people have started looking for ways to deal with it. Some have left Israel, but many have refused to flee the war again. Due to restrictions on gathering of people, most people have also been deprived of personal assistance. Dr. Koen Sevenants, a mental health expert with experience in conflict zones, said, 'These people are facing tremendous despair.'
Deep impact on mental health
Seventeens and other experts have warned that people who do not fully recover from a traumatic event and have to go through it again have a deep impact on their mental health and are at risk of depression. Is. "The organization is providing financial assistance and food to refugees who do not feel safe leaving their homes," said Rabbi Olya Weinstein of The Kesher Foundation. This organization is helping six thousand refugees who have come from Ukraine. Weinstein said, 'It is extremely difficult to provide help to everyone, people are asking what happens now.
Latest World News